Description: Summer squash are harvested when immature (while the rind is still tender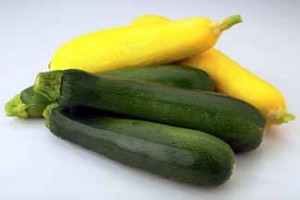 and edible) and refers to the inability to store these squashes for long periods of time (until winter).
Availability: Summer and early fall
Facts: Pattypan squash, Yellow summer squash, Yellow crookneck squash and Zucchini squash are common types
Serving Size = 1/2 CUP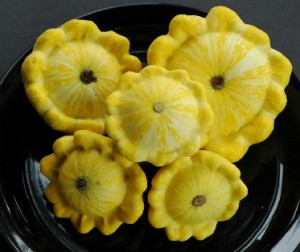 Selection: For all varieties, choose glossy, small- to medium-sized squash, heavy for size.
Storage: Refrigerate for use within 3-4 days.
Nutrition Benefits: Fat free; saturated fat free; sodium free; cholesterol free; low calorie; high in vitamin C.
Pigments: Alpha-Carotene, Beta-Carotene, Zeaxanthin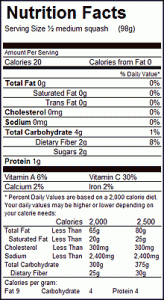 Phytochemicals: Flavonols, Flavonones
ORAC Score: 1150