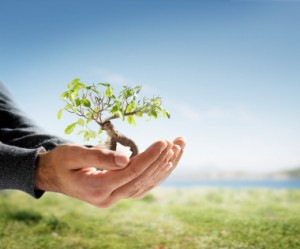 Planned giving is a way for donors to determine how and when they will donate to their favorite charities in a way that is beneficial financially for both the individual and the non-profit.
There are many potential instruments for planned giving, some of which are listed below. To discuss planned giving to Defeat Diabetes Foundation please contact: jmandell@DefeatDiabetes.org or call 727.391.5050.
Bequests
Designating DDF as a beneficiary in your will is the simplest form of a planned gift. It is also a very effective way to provide for future support of Defeat Diabetes Foundation and make a lasting gift in your memory. Should you decide to make this type of gift, the correct beneficiary name is Defeat Diabetes Foundation.
Life Insurance Gifts
Naming Defeat Diabetes Foundation as beneficiary of a life insurance policy, or buying a policy for Defeat Diabetes Foundation, is a way to become a major donor at a minimum cost. The premiums are tax-deductible.
Stock Gifts
The gift of appreciated stock is an excellent opportunity to convert an asset into a charitable gift. No capital gains taxes are incurred on the transfer of appreciated stocks. The gift may be used as an outright gift or as a gift annuity, an endowment or, virtually, any other form of planned gift.
Payable on Death (POD) Accounts
The gift that you give, and still keep, is made possible by designating Defeat Diabetes Foundation to receive the balance of your savings, brokerage or other account(s) at the time of your death. You retain the right to use all of the funds in the account throughout your lifetime. This designation is fully revocable at any time and is a "no-risk" gift for those who would like to make a gift but are concerned about unforeseen expenses.
Retirement Account Gifts
Naming Defeat Diabetes Foundation as the beneficiary of your pension or individual retirement account (IRA) money can eliminate income and estate taxes on that gift.
Annuity
Donors may invest in a gift annuity which, depending on their ages, will pay them an annual return of a fixed percentage of the gift, guaranteed for life, and much of the income is tax-free!
Charitable Trusts
Donors can place assets into a trust account, which will generate income for them or any beneficiary they designate. These accounts can produce fixed or variable income and may be revocable or permanent, depending on donors' wishes. Upon the death of the trust maker, and subsequent beneficiary, the money will then benefit the work of Defeat Diabetes Foundation.
Endowment
An endowment fund provides for a principal amount, which remains intact while the interest or dividends forever support the work of Defeat Diabetes Foundation.