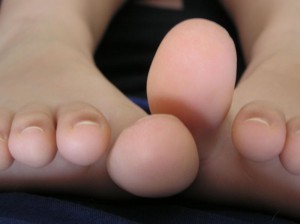 It is important to have a comprehensive foot inspection done annually by a health care professional and more frequently if you have foot problems. You may not have an orthopedist or podiatrist. But, if you are a person with diabetes, they should be a critical part of your health team. Here are some tips on how to choose an orthopedist or podiatrist.
Orthopedists and podiatrist are both medical specialists. Podiatrists mainly focus on the feet, ankles and lower legs. They also treat and care for diabetics, people with circulation problems and the elderly. Orthopedists can work on all parts of the musculoskeletal system. They can do general orthopedics or specialize in different parts of the body or groups of people. Both are board certified and able to perform surgery.
Finding the right provider will take some time and research, and it is best done before an emergency arises. So, start your search well before you're due for a checkup.