If your special Valentine is also a person with diabetes you might be wondering if you can do something a bit healthier this year.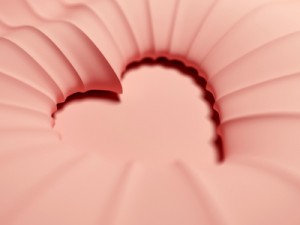 Although chocolates, flowers and a fancy dinner are traditional Valentine's Day is one of those holidays you are allowed to think out of the box. Here are some healthy Valentine's Day tips
The greatest gift is time. Clear your calendars, shut off the phone and other gadgets, and spend a block of time together.
Do something active outside – bundle up and plan an outing such as sledding, ice skating, or snow shoeing.
Do something cerebral – visit a museum or art gallery
Play a game – scrabble, backgammon or gin
Do something active indoors – go dancing, visit a rock climbing wall or a batting cage.
See a show – tickets to the theater, ballet, or symphony
A little chocolate is actually okay. Lots of research shows the flavonoids in dark chocolate are actually good for us. Dark chocolate helps prevent heart disease and lowers blood pressure.So rather than go with quantity – go with quality and select one or two dark chocolates from a fancy chocolate shop.
For an extensive but by no means complete, list of local sources check out Local Pickins. They also have listings for artisanal cheeses, bakeries, fruit and veggies, food tours and more.
At 53 calories each the Godiva Dark Truffle Heart Biscuit is also good use of your carb buck.
Another option is a dark chocolate fondue. Melt up a recipe like this one and dig in with fresh fruit.
Commit to Sharing a Heart Healthy Breakfast. Breakfast is the most important meal of the day and can be especially important for people with diabetes. I know, it's tough to make time for breakfast – check out Mix My Own a cool site to design a custom made granola to tickle your taste buds and stick to your ribs.
They offer a ton of options and you can choose heart healthy options like almonds and cherries.
Seed Kits or Gardening Tools. Rather buy than flowers that wilt within a day, why not plan your summer garden filled with fresh veggies. Everlasting seeds offers a neat garden in a can!
Go to a cooking class together. Cooking together makes couples (and families) closer. If you are all thumbs in the kitchen a cooking class might give you the skills and confidence you need to eat healthier too. Plus you get to eat the food you make!
Have a Romantic Dinner at Home. Prepare a romantic candlelit dinner at home using one of American Heart Association heart-healthy recipes.
Or try this menu selected from Eatingwell.com:
Roasted Brussels Sprouts with Pancetta and Sage
Dinner Out. It's still a reasonable option, especially for time crunched couples. If you go to a restaurant to celebrate, check out Heart Association tips for dining out.
If you do go out for a romantic dinner date, order one entrée to share. Many restaurant servings are enough for two – splitting will keep you from overdoing it.
For Kids. If your children are having a Valentine's Day party at their school or day care, instead of sending candy, consider mini-boxes of raisins, mini-bags of whole wheat pretzels, pencils, erasers or stickers as tokens of their friendly affection.
Sources
American Heart Association
Eatingwell.com