Frost is nipping the air, the leaves are crimson and orange and Halloween is just around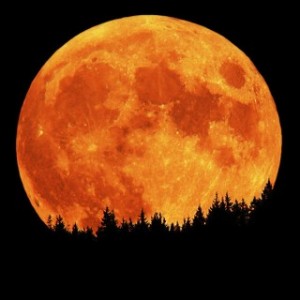 the corner. With a little thought and preparation you and your kids can have a happy and healthy Halloween.
Origins of Halloween
Halloween's origins can be traced back to the British Isles and the Celtic celebration of Samhain. It was believed that spirits rose from the dead and mingled with the living on this day and the Celts wore masks to scare off bad spirits. Fairies (faeries) were also thought to run free on the Eve of Samhain. Faeries were considered mischievous and liked rewarding good deeds and did not like to be crossed. On Samhain, fairies were thought to disguise themselves as beggars and go door to door asking for handouts. Those who gave them food were rewarded and those who did not were subjected to some sort of unpleasant trick.
Halloween has evolved since Celtic times and is now, second only to Christmas, in terms of spending. Soon, your own little pirate, smurf or Harry Potter will be dressing up and heading out for a night of trick or treating or other spooky activities. Keeping your family safe and healthy can be accomplished with a bit of planning. And YES, people with diabetes CAN enjoy Halloween.
Halloween Safety Tips
Halloween Activities
Trick-or-Treating
Candy, Candy and More Candy – How to Handle It!
Healthy Trick-or-Treat Alternatives
Halloween Parties
Healthy Party Food
Halloween Resources
Halloween Safety Tips
Costumes. Be sure to use flame-resistant costumes. If possible select bright colors for better visibility at night. If the costume is dark, attach reflective strips in key areas. Costumes should be short enough so kids' can't trip over them. Swords, knives, and similar costume accessories should be short, soft, and flexible. Instead of masks, have your kids wear make-up so they can see more clearly. Always test make-up in a small area first. Remove it before bedtime to prevent skin and eye irritations.
Supply adult supervision or Trick-or-Treat in a Group. Accompany your kids if you don't think they're old enough to trick-or-treat on their own. If they're old enough to trick-or-treat without an adult, have your kids select a buddy and stay with a group.
Avoid Dark Places. Have your kids trick-or-treat in areas where there are a lot of people around. They should also avoid taking short-cuts through alleys and parking lots.
Trick-or-treat at friendly homes. Instruct your kids to only visit houses with lights on or those with Halloween decoration on the porch.
Stranger Danger. Make sure your kids know not to go inside someone's house or accept a ride or go anywhere with a stranger.
Traffic Safety. Have your kids wear reflective strips or carry a glow stick or flashlight so they are more visible to oncoming cars. Remind your kids to follow all traffic rules including looking both ways before crossing the street, using cross walks and crossing lights where available.
Halloween Activities
In place of, trick or treating or in addition to, consider other Halloween attractions such as a trip to the apple orchard or cider mill, haunted houses, haunted hayrides, corn mazes, pumpkin patches, and for the "not faint of heart", ghost tours and real haunted attractions.
These can be a lot of fun, even in the time leading up to Halloween, and a great way to spend some family time. [Resources below]
You might think about foregoing the house-to-house trick or treating and have your child attend a party instead. Many schools, Boys and Girls Clubs, Y's and community organizations will have free kid friendly events. Parties will limit, to some degree, your child's exposure to unhealthy food and candy.
Trick-or-Treating
Whether you child is going to a party or out trick or treating, make sure they eat a healthy meal before going out. This will reduce their urge to snack.
If you and your family eat sensibly all year, then your kids will have a better idea how to make wise choices when faced with a cornucopia of unhealthy foods. However, since the goal of most children is to get as much Halloween candy as possible for their own private stash, set some guidelines.
Candy, Candy and more candy – How to handle it! 
You want to let kids indulge and enjoy the holiday you're not the Grinch after all. On the other, hand, you don't want to undermine all the work you do the rest of the year maintaining a balanced diet and a healthy lifestyle. And you don't want to confuse kids with mixed messages.
KidsHealth asked parents to share how they handle Halloween in a survey. 82% of moms and dads set limits using a variety of strategies to keep kids from going overboard on the Halloween treats. If your child has diabetes, don't forget to test!
Trick-or-treat bags should be appropriate to their size. Older kids can carry larger bags, but not as large as a pillow case or plastic garbage bag.
Limit the houses your children can visit to a two or three block radius. That way the quantity of treats will be more manageable.
Instruct children to wait until they get home to eat any of their goodies so that you can inspect them first. Let them keep only treats that are wrapped commercially. Inspect and throw away any treats with tears in wrappers, tiny pinholes, unusual appearance or discoloration.
Inventory your children's candy, and don't let them eat too many treats at once. Let kids choose a few pieces of candy to eat on Halloween night and allow them a few pieces each day after that for a few days. Kids shouldn't get in the habit of eating candy every day, but forbidding or restricting candy may cause them to develop patterns of hoarding and obsession with candy.
You can also use this as a time to teach kids they can have sweets in their diet maybe as dessert or in conjunction with a healthy snack. Combine a treat, such as a miniature candy bar, with a healthy snack like an apple. Make sure the child eats the apple first so they are less hungry for the treat.
If your child comes home with too much candy and sweet treats, arrange a buyout. Pay a nickel or dime for each sweet treat they "sell" you, and let them "earn" money for a toy or game they want to buy.
Remember to remind your kids to brush their teeth after eating sweets or any foods that stick to the teeth.
Of parents who try to limit treats, 83% said that they successfully kept their kids from overindulging. Those who failed cited a variety of reasons including kids finding parents' secret hiding places to kids having secret stashes of their own. Some parents said having different caregivers for kids, from grandparents to babysitters, with different rules for the candy was an obstacle.
Leftover Candy Ideas and Tips
Most kids collect way more candy then they can or should eat. And if you have set a certain number of days for candy treats, you will certainly have leftovers.
Here are some ideas for Halloween candy leftovers:
Take the leftover candy to work to share in the break room.
Use the hard candy at Christmas time for a gingerbread house.
Donate it to a local shelter.
Send it to the troops.
Donate it to the school for an arts and crafts project.
Throw it away.
Healthy Trick-or-Treat Alternatives
With childhood obesity increasing at alarming rates, consider healthy alternatives when trick-or-treaters ring your doorbell. The calories in bite-size Halloween treats add up quickly. Four "bite size" chocolate bars contain approximately 320 calories, 25 jelly beans have 140 calories, and 20 pieces of candy corn add up to 100 calories.
You don't have to pass out high calorie candy to trick-or-treaters at your house this year.
Make Halloween a healthier and more inclusive holiday for children and adolescents with diabetes and other health-related dietary restrictions by offering nutritious, tasty foods and a variety of fun, non-candy alternatives to promote health or get children up and moving to use the extra calories they consume.
Healthy Treats Food
Cereal or Granola bars (check sugar content first)
Pre-packaged snack packs of: raisins, cranberries, apricots, baked pretzels, gold fish crackers, peanuts*, unsalted almonds, sunflower seeds or pumpkin seeds, trail mix
Fruit leather, fruit ropes or squeezable fruit pouches (no added sugar please!)
Packages of low-fat crackers with cheese or peanut* butter filling
100 calorie packs of various products
Flavored milk straws
Fig cookies
Sugar-free gum or hard candy
Gummy candies made with real juice
Individual juice drinks (100% juice)
Single serve sugar free Jello with fruit
Individual servings of sugar free pudding
Single serve applesauce
Single serve packets of low-fat microwave popcorn
Sugar free hot chocolate or apple cider packets
*Be aware that some children have peanut allergies so have a non-peanut alternative available.
Although fresh fruits (e.g. apples, bananas and oranges) are nutritious treats, they are not considered safe options because of the potential to tamper with them.
If you do choose candy for treats, look for those that are lower in fat and sugar. Choose bite-size candy bars based on the least amount of fat and calories per serving or consider healthier dark chocolate versions. You could also choose lollipops which are eaten slowly. If your child has diabetes, don't forget to test!
Smart Candy Choices Comparison
Non-food Treats
Children will also enjoy non-food treats but make sure they are age appropriate.
Glow sticks
Pencils
Pencil toppers and fancy erasers
Markers or glitter pens
Stickers, including reflective safety stickers
Rub-on or stick-on temporary tattoos
Slime
Play-doh
Crayons
Coloring tablets
Children's magazines or comic books
Bottles of bubbles
Coins (pennies, nickels, dimes)
Whistles
Toothbrushes
Treats to Promote Activity
Encourage kids to be more physically active by giving small, inexpensive toys to get them up and moving.
a bouncy ball
a jump rope
sidewalk chalk for drawing a hopscotch or foursquare game
a beanbag for hacky sack
a plastic or foam flier
Halloween Parties
Focus more on fun and less on food. Get children up and moving to use the calories they have consumed. Party activities could include: decorating pumpkins; pinning a heart on a scarecrow; a costume contest; or face painting. Here are a few other active games:
Snap at the Apple. Instead of bobbing for apples have kids try to "snap" a bite from an apple hanging on a string. You'll need apples with stems—tie the string to the stem, then loop it around a tree branch (outside) or a broomstick or suspension curtain rod (inside).
Capture the Ghost. Adapt the classic backyard game of Capture the Flag with a ghostly theme! Use white handkerchiefs for the flags, Halloween-themed fabric scraps or specially decorated pumpkins instead.
Relay Races. Get creative by having kids race while staggering like zombies, "flying" on broomsticks, or hopping like toads.
Pumpkin Bowling. Set up 1 or 2-liter plastic bottles filled with a little sand or rice for stability and weight in a bowling pin configuration. Tape off an "alley" and a starting line. Choose several small pumpkins with short stems. Bowl away!
Skeleton Scavenger Hunt. Create skeleton parts (cut from paper, or plastic ones purchased from a toy store or craft shop). Hide them outside and let the kids find them. For an extra challenge, see if the party guests can reassemble their bony treasures into a complete skeleton set.
Healthy Party Food
Once your pirates, transformers and ballerinas have worked up an appetite be sure to give them some healthy alternatives:
Appetizers and Snacks
Jack-'o-lantern dip. Carve out a small pumpkin (or a few) to use as dip containers (healthier dip choices include salsa, hummus, and yogurt-based recipes). Paint a face on the pumpkin instead of cutting holes, or cut only partway through. Or if you're feeling extra-creepy, carve a large mouth and let the dip spill out through it.
Black-and-orange dip. Buy or prepare black-bean dip, and serve with sweet potato chips and orange bell pepper strips.
Get seedy. Don't forget to save your seeds when you carve pumpkins. Roast them in a hot oven with a little salt and olive oil.
Melon Brains! Score points with party guests by serving a watermelon carved to look like a brain. Here's how to do it.
Boo-nanas. Dip peeled bananas in orange juice and roll in shredded coconut to make white ghosts. Add small raisins for eyes. Insert a wooden Popsicle stick for a handle. Serve as-is or frozen.
Witches' teeth. Core and quarter an apple. Remove wedge from skin side of each quarter to form a mouth. Insert variously shaped and sized slivered almonds for teeth. Or smear with peanut butter and insert raisins for teeth.
Entrees
Wormy Pasta in Blood Sauce. Serve a whole wheat pasta and marina sauce.
Sand-witches. Spook up ordinary sandwiches by making them into Halloween shapes with cookie cutters. Choose whole-wheat bread and healthy fillings such as natural (no sugar added) peanut butter, fruit preserves, turkey slices. Be sure to provide lots of veggie add-ons: lettuce, tomato, sprouts, and so on.
Jack-O-Lantern Pizzas. Make mini-pizzas from your favorite recipe. Top with shredded cheese and let children make faces with black or green olives, bell peppers, onions, mushrooms and tomatoes. Bake as usual.
Pumpkin muffins. Try this healthier, low-fat recipe; no one will know the difference.
Halloween Party Popcorn. Combine popcorn with your choice of the following ingredients. By mixing Halloween candy with popcorn, you cut back on the total amount of candy offered. Serve with a scoop from a large bowl. Or, fill a self-closing sandwich bag with popcorn mixture for each child.
raisins and other dried fruit
nuts
gummy worms
orange/black candies such as "M & M's"
Beverages
Witches' Brew. Serve 100% orange juice or apple juice topped with a small scoop of orange sherbet, or frozen yogurt.
Murky Blood. Combine nutrient-rich cranberry juice, apple cider and orange juice.
Halloween Resources
Apple Orchards and Cider Mills
Nothing says fall like fresh apples and cider. Spend the day together and pick your own!
Corn Mazes
Corn mazes are huge outdoor play areas cut through corn fields. Be sure to wear sturdy shoes, outdoor play clothing and bring the whole family for some fun.
Hayrides
Hayrides are a pleasure ride in an open truck, wagon or sleigh which has been decorated with hay or straw and similar farm life paraphernalia. There is a link below but you can also do an Internet search in your region.
Pumpkin Patches
Pumpkin patches are great places to have some family fun and often include, mazes, outdoor games and of course pumpkins.
Haunted Houses
Spooky, creepy and scary fright fests – not for the very young or faint of heart.
Sources
Centers for Science in the Public Interest
Whitehead, Emily. Clemson University Department of Food Science and Human Nutrition and EFNEP. Nutrition Information & Resource Center (NIRC). Happy Healthy Halloween! Nourishing News. (10/06)
University of Missouri Extension. Healthy Trick or Treating; Alternative Party Treats; Managing Halloween and the Candy Monster; Have a Healthy Halloween and Healthy Halloween Treat Options.
American Specialty Health. Tips for a Healthy Halloween – Healthyroads Encourages Parents to Offer Healthy Options to Keep Kids From Overindulging. (10/07)
American Diabetes Association. Halloween Tips for Parents & Kids. http://diabetes.org
Food and Drug Administration. Safety Tips for Halloween: Tips for Parents About Treats. www.fda.gov