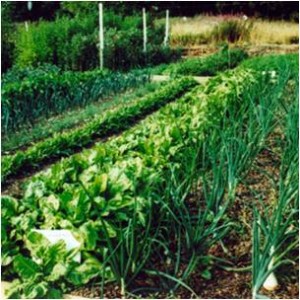 Farm to School Projects encompass a variety of activities that bring local or regionally produced foods into school cafeterias; hands-on learning activities such as school gardening, farm visits, and culinary classes.
These types of projects are just one of the ways that parents can get involved with their children's school, education and quality of meals they eat in school.
The major goals of the Farm to School Program are to partner local farmers with nearby schools, so that:
Children can enjoy tasty fruits and vegetables, while connecting with farms – the source of their food.
Farmers can develop an additional source of income.
How do Farm to School Projects Work?
Farm to School projects are as different as the communities in which they exist. A major factor that influences how they operate is the local agriculture found in the region. The seasonality of crops is much different in California, where crops grow year-round, than in Maine, which has a short growing season. Areas with warmer climates may organize a complete salad bar, while those with colder climes might provide some of the ingredients for school meals and snacks.
The movement to organize a Farm to School project has come from farmers, schools, parents, and community groups. School food service staffs are key in design and implementation. Principals, students, school board members and teachers can also be influential in setting up a project. Some projects are organized from "the bottom up" – initiated by parents or farmers, while others have come from "the top down" – initiated by the school board or administration. Either way is fine, as long as the effort is inclusive of all parties. Including as many players as possible will improve your chance of success by incorporating the ideas and concerns of all involved. Some examples of Farm to School projects are:
The Farmers' Market Salad Bar in Santa Monica, CA. The produce is purchased at the farmers' market twice weekly to provide for a daily salad bar with California grown produce. Organized by the Occidental Community Food Security Project.
In North Carolina, the state legislature gave grants to schools to purchase farm products. This initial jump-start led to continuing purchases of farm produce, with the state Department of Agriculture providing transportation, warehouses, and administrative services. Organized by USDA and the North Carolina Department of Agriculture.
The New North Florida Cooperative was formed by local small farm operators to sell produce to schools. They provide turnip and collard greens that are fresh, washed, chopped, and bagged – as well as strawberries and melons – to the local school district. Organized by farmers.
As the above examples demonstrate, Farm to School projects can be organized by a farmer or a community group, involve anywhere from one to twelve farm products, and operate year-round or for two months. There is no one blueprint; successful projects are "custom-made" for each community.
USDA Farm to School Resources is packed with a ton of checklists, PDF's, best practices, case studies and more!
For additional information also be sure to visit Farm to School website loaded with valuable information.