When:
2017-04-01T00:00:00-04:00
2017-04-02T00:00:00-04:00
Plan/Plant Your Garden. April is National Gardening Month, so join the celebration. Whether it's a small container garden with a single tomato plant, a square foot garden or something larger, help make your community a greener healthier place in which to live.
Think about planting a vegetable garden. Not only does a vegetable garden provide an amazing cost saving for food, it is a much better use of available land than grass or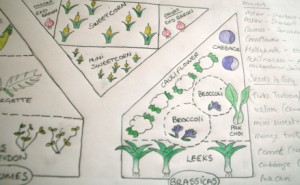 ornamental plantings. Gardening also provides healthy physical activity that every member of the family can participate in, regardless of age. Gardening gets you in touch with where your food comes from and it tastes better too!
Plan or Plant a Garden – a downloadable article that includes resources to help you plan your garden.
National Gardening Association – offers the Web's largest and most respected array of gardening content for consumers and educators, ranging from general information and publications to lessons and grants.
Kids gardening – an offshoot of the National Gardening Association, this website provides information for kids, parents and teachers to make the gardening experience more fun.
Shirley's Organic Garden – Tips for gardening from veteran gardener, Shirley Barriger.