When:
2017-03-25T00:00:00-04:00
2017-03-26T00:00:00-04:00
The martial arts are more than just a system of combat techniques and the practice has been around for over 4,000 years. Martial Arts were probably started as a ritual aspect for some eastern religions.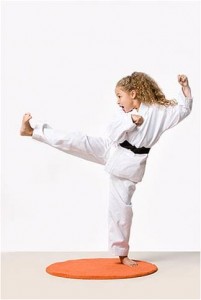 Today's practice of martial arts can be thought of as a path to being a better person. It's about much more than punching or kicking. Most martial arts schools expect their students to adhere to certain tenets: courtesy, integrity, perseverance, self control and strength of spirit. These characteristics are much more important than executing the perfect flying side kick.
In fact, all martial arts emphasize non-violence. The skills are only to be used to defend or to counter attack and practitioners are trained to only use the force necessary to end a fight. Along with the fighting skills that are learned the martial artist must also learn responsibility.