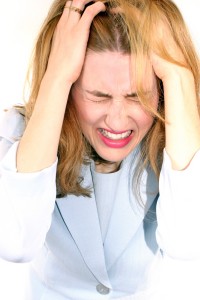 Coping emotionally with a disaster can sometimes be even more devastating than the financial strains of damage and loss of home, business, or personal property. You need to consider possible safety issues and monitor family health and well-being this includes checking glucose levels and eating as normally as possible.
Be aware of exhaustion. Don't try to do too much at once. Set priorities and pace yourself. Get enough rest.
Drink plenty of clean water. The importance of staying hydrated during stressful situations can not be understated.
Everyone who sees or experiences a disaster is affected by it in some way. Everyone has different needs and different ways of coping. As a person with diabetes you may be more impacted by the stress so be sure to monitor glucose levels regularly.
It is normal to feel anxious about your own safety and that of your family and close friends. Spending time with family and friends can be comforting and help reduce anxiety.
Profound sadness, grief, and anger are normal reactions to an abnormal event. This is especially true if you have experienced a loss of life or property.
Acknowledging your feelings helps you recover. Don't be afraid to seek trauma counseling.
A disaster often makes you feel powerless. Focusing on your strengths and abilities helps you heal.
Accepting help from community programs and resources is healthy.
Recognize Signs of Disaster Related Stress
Children and older adults are of special concern in the aftermath of disasters. Even individuals who experience a disaster "second hand" through exposure to extensive media coverage can be affected.
Difficulty communicating thoughts, disorientation or confusion, difficulty concentrating.
Difficulty sleeping, low threshold for frustration, difficulty maintaining balance in their lives.
Increased use of drugs/alcohol, headaches/stomach problems, tunnel vision/muffled hearing, colds or flu-like symptoms.
Reluctance to leave home.
Depression, sadness, feelings of hopelessness, mood-swings and easy bouts of crying.
Overwhelming guilt and self-doubt.
Fear of crowds, strangers, or being alone.
Easing Disaster-Related Stress
Contact local faith-based organizations, voluntary agencies, or professional counselors for counseling. Additionally, FEMA and state and local governments of the affected area may provide crisis counseling assistance.
Other Ways to Ease Disaster Related Stress
Take steps to promote your own physical and emotional healing by eating healthy, getting plenty of rest and meditation.
Maintain as normal a family and daily routine as possible. If necessary, limit additional demands and responsibilities on yourself and your family.
Participate in memorials.
Use existing support groups of family, friends, and religious institutions.
Ensure you are ready for future events by restocking your disaster supplies kits and updating your family disaster plan. Doing these positive actions can be comforting.
Emergency and Disaster Planning
Disaster Assistance and Resources
Securing Valuable Information
Sources
California Emergency Management Agency
Federal Emergency Management Agency
Kentucky Department of Public Health, Cabinet for Health and Family Services
Washington State Department of Public Health