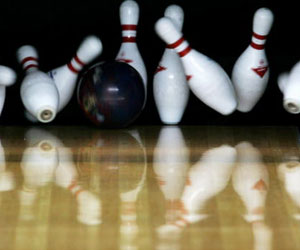 Bowling is an easy sport people of all ages and physical abilities can participate in year round. Although most people think of bowling as a relatively modern game, it has actually been around, in one form or another, since 3200 BC in Egypt.
Why Bowling is Good for You
Burns Calories
Improves Flexibility
Builds Muscles
Builds Healthy Heart
Mental and Social Benefits
All Ages and Physical Abilities Can Bowl.
Because it's played indoors, weather doesn't interfere with play. It can be a cool spot to get some exercise in the summer or during the winter when it's cold outside!
It's also a fun activity for the whole family.
KID Bonus! Bowling lanes have been promoting bowling with a program called Kids Bowl Free during summer months. Eligible kids can register for 2 free games a day, all summer long, courtesy of the participating bowling centers.