This site complies with the HONcode standard for trustworthy health information:
verify here.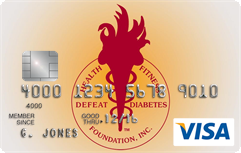 Rewarding for
you and us
Defeat Diabetes Foundation
Defeat Diabetes
Foundation
150 153rd Ave,
Suite 300
Madeira Beach, FL 33708
Spinach
Description:
There are three different types of spinach generally available though all are deep green in color. Savoy has crisp, creased curly leaves that have a springy texture. Smooth-leaf has flat, unwrinkled, spade-shaped leaves, while semi-savoy is similar in texture to savoy but is not as crinkled in appearance.
Availability:
March – May / September - October
Facts:
Made famous by cartoon character Popeye who ate it by the can. It's much better fresh!
Serving Size:
1/2 Cup
Selection:
Choose fresh, crisp, green bunches with no evidence of insect damage.
Storage:
Loosely wrap in damp paper towel. Refrigerate in plastic bag for use within 3-5 days.
Nutrition Benefits:
Fat free; saturated fat free; cholesterol free; low calorie; high in dietary fiber; excellent source of fiber; high in vitamin A; high in vitamin C; high in iron, high in folate; good source of magnesium.
Pigments: chlorophyll, beta-carotene, lutein
Phytochemicals: glutathione, alpha-lipoic acid, D-glucaric acid, saponins, patuletin, spinacetin, spinatoside
ORAC Score: 1,260


Costa Rica Travel Corp. will donate a portion of the proceeds to and is a sponsor of Defeat Diabetes Foundation.
Send your unopened, unexpired test strips to

:


Defeat Diabetes Foundation
150 153rd Ave, Suite 300
Madeira Beach, FL 33708
DDF advertisement
Analyze nutrition content by portion
DDF advertisement