This site complies with the HONcode standard for trustworthy health information:
verify here.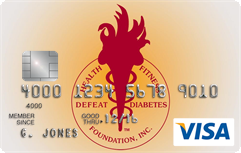 Rewarding for
you and us
Defeat Diabetes Foundation
Defeat Diabetes
Foundation
150 153rd Ave,
Suite 300
Madeira Beach, FL 33708
Spicy Stuffed Shrimp
Source:
Supermarket Gourmet
by
Jyl Steinback,
America's Healthiest Mom
Serves: 8
2 tbsp. wasabi powder
1˝ to 2 tbsp. cold water
8 oz. pkg. nonfat cream cheese, softened
3 lbs. large shrimp, cooked, shells on
Combine wasabi powder and water, mix to form a thick paste. Place cream cheese in a food processor; add wasabi mixture and process until smooth. Split shrimp down the center of the back, cutting almost all the way through. Using a small spoon fill the center of each with 1˝ teaspoons cream cheese-wasabi mixture. Press sides together. Cover and refrigerate until ready to serve. Serve with additional wasabi paste, if desired.
Nutrition per Serving
Exchanges
Carb Choices
Calories
204
6 very lean meat
n/a
Fat
2.9 g
Carbohydrates
3 g
Protein
38 g
Cholesterol
262 mg
Dietary Fiber
0 g
Sodium
186 mg
Costa Rica Travel Corp. will donate a portion of the proceeds to and is a sponsor of Defeat Diabetes Foundation.
Send your unopened, unexpired test strips to

:


Defeat Diabetes Foundation
150 153rd Ave, Suite 300
Madeira Beach, FL 33708
DDF advertisement
Analyze nutrition content by portion
DDF advertisement