This site complies with the HONcode standard for trustworthy health information:
verify here.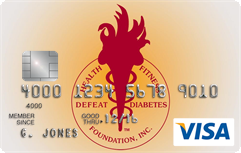 Rewarding for
you and us
Defeat Diabetes Foundation
Defeat Diabetes
Foundation
150 153rd Ave,
Suite 300
Madeira Beach, FL 33708
Fish Chowder
Source: Cook Once, Eat For A Week
by Jyl Steinback, Americas Healthiest Mom
Serves: 6
1˝ lb. halibut fillet, cut into chunks
2 tbsp. vegetable broth
1 cup chopped onion
1˝ cups chopped carrots
1 cup chopped celery
2 cups cubed, peeled potatoes
1˝ cups nonfat half-and-half
˝ tsp. dried dill
˝ tsp. dried thyme
˝ tsp. crushed bay leaf
2˝ cups water
Pepper to taste
Spray large soup pot or Dutch oven with cooking spray. Pour vegetable broth into pot and heat over medium-high heat. Add onion and cook until softened, about 5 minutes. Add carrots, celery, potatoes, water, bay leaf, thyme and dill. Cover pot and cook over medium-low heat 15 to 20 minutes, until vegetables are tender. Add fish; simmer until fish is cooked through, 8 to 10 minutes. Gradually stir in half-and half; cook over medium heat, stirring frequently, but do not boil. Season with pepper. If not serving immediately, cool to room temperature, cover and refrigerate up to 3 days.
Nutrition per Serving
Exchanges
Carb Choices
Calories
221
1 vegetable
1
Fat
2.9 g
1 starch
Carbohydrates
20 g
3 very lean meat
Protein
27 g
Cholesterol
37 mg
Dietary Fiber
3 g
Sodium
117 mg
Costa Rica Travel Corp. will donate a portion of the proceeds to and is a sponsor of Defeat Diabetes Foundation.
Send your unopened, unexpired test strips to

:


Defeat Diabetes Foundation
150 153rd Ave, Suite 300
Madeira Beach, FL 33708
DDF advertisement
Analyze nutrition content by portion
DDF advertisement