This site complies with the HONcode standard for trustworthy health information:
verify here.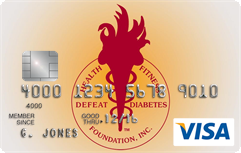 Rewarding for
you and us
Defeat Diabetes Foundation
Defeat Diabetes
Foundation
150 153rd Ave,
Suite 300
Madeira Beach, FL 33708
Tequila Chicken Strips
Source: Cook Once, Eat For A Week
by Jyl Steinback, America's Healthiest Mom
Serves: 6
1˝ lbs. boneless, skinless chicken tenders
Mrs. Dash seasoning to taste
Garlic powder to taste
Pepper to taste
˝ of a 6 oz. can frozen lime juice concentrate, thawed
1˝ oz. tequila
1 tbsp. grated lime peel
1˝ tsp. minced garlic
Spray shallow baking dish with cooking spray. Arrange chicken tenders in baking dish; season with Mrs. Dash seasoning, garlic powder and pepper to taste. Combine remaining ingredients in small bowl and mix until blended. Pour over chicken; cover and refrigerate overnight. Preheat oven to 350°F. Toss chicken with marinade to coat; spoon marinade over top. Bake 25 to 35 minutes, until chicken tenders are golden brown and cooked through.
Nutrition per Serving

Exchanges
Carb Choices
Calories
130
3˝ very lean meat
0
Fat
0.5 g
Carbohydrates
2 g
Protein
25 g
Cholesterol
57 mg
Dietary Fiber
0 g
Sodium
192 mg
Costa Rica Travel Corp. will donate a portion of the proceeds to and is a sponsor of Defeat Diabetes Foundation.
Send your unopened, unexpired test strips to

:


Defeat Diabetes Foundation
150 153rd Ave, Suite 300
Madeira Beach, FL 33708
DDF advertisement
Analyze nutrition content by portion
DDF advertisement