This site complies with the HONcode standard for trustworthy health information:
verify here.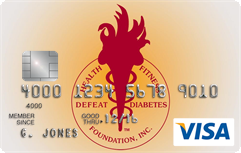 Rewarding for
you and us
Defeat Diabetes Foundation
Defeat Diabetes
Foundation
150 153rd Ave,
Suite 300
Madeira Beach, FL 33708
Three Ingredient Meat Loaf
Source: Supermarket Gourmet
by Jyl Steinback, America's Healthiest Mom
Serves: 6
1½ lbs. extra lean ground beef
1 cup seasoned bread crumbs
2 cups roasted tomato and garlic pasta sauce
Preheat oven to 350ºF. Spray a 9 X 5 inch loaf pan with cooking spray. Combine bread crumbs and 1½ cups of the pasta sauce in a large bowl. Add beef and mix until ingredients are well combined. Press mixture into loaf pan; bake uncovered 1 hour. Spread remaining pasta sauce over top and cook 30 minutes, until meat loaf is completely cooked through.
Nutrition per Serving

Exchanges
Carb Choices
Calories
247
2½ lean meat
1
Fat
6 g
1 vegetable
Carbohydrates
19 g
1 starch
Protein
25 g
Cholesterol
61 mg
Dietary Fiber
2 g
Sodium
384 mg
Costa Rica Travel Corp. will donate a portion of the proceeds to and is a sponsor of Defeat Diabetes Foundation.
Send your unopened, unexpired test strips to

:


Defeat Diabetes Foundation
150 153rd Ave, Suite 300
Madeira Beach, FL 33708
DDF advertisement
Analyze nutrition content by portion
DDF advertisement