This site complies with the HONcode standard for trustworthy health information:
verify here.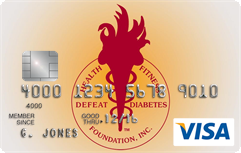 Rewarding for
you and us
Defeat Diabetes Foundation
Defeat Diabetes
Foundation
150 153rd Ave,
Suite 300
Madeira Beach, FL 33708
Crustless Pumpkin Pie
Source:
The Fat Free Living 2 Cookbook
by
Jyl Steinback
,
America's Healthiest Mom
Serves: 6
16 oz. canned pumpkin
˝ cup evaporated skim milk
˝ cup sugar
3 large egg whites, lightly beaten
2 tsp. ground pie spice
1 tbsp. flour
Combine all ingredients in a microwave-safe dish and beat until smooth. Microwave, uncovered, for 5 minutes on high, stirring often. Turn microwave to medium and cook an additional 12 15 minutes, or until the center is almost set. Let pumpkin "pie" stand 10 minutes to set.
Nutrition per Serving
Exchanges
Carb Choices
Calories
119
1˝ starch
n/a
Fat
0 g
Carbohydrates
27 g
Protein
5 g
Cholesterol
< 1 mg
Dietary Fiber
2 g
Sodium
27 mg
Costa Rica Travel Corp. will donate a portion of the proceeds to and is a sponsor of Defeat Diabetes Foundation.
Send your unopened, unexpired test strips to

:


Defeat Diabetes Foundation
150 153rd Ave, Suite 300
Madeira Beach, FL 33708
DDF advertisement
Analyze nutrition content by portion
DDF advertisement