This site complies with the HONcode standard for trustworthy health information:
verify here.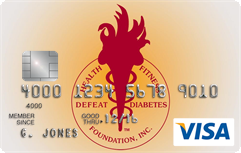 Rewarding for
you and us
Defeat Diabetes Foundation
Defeat Diabetes
Foundation
150 153rd Ave,
Suite 300
Madeira Beach, FL 33708
Hot and Sweet Watermelon
Recipe courtesy of Produce for Better Health Foundation (PBH)
Serves: 4
Cups of Fruits and Vegetables per Serving: 1 ½

¾ tsp. whole peppercorns or coarsely ground black pepper
1 ½ tsp. very finely chopped mint leaves
6 cups ¾-inch seedless red watermelon cubes
Fresh mint leaves
Place peppercorns on chopping block. Using the bottom of a heavy saucepan, press firmly, into a heavy downward motion and crush peppercorns into a semi-coarse texture. Combine ground peppercorns with finely chopped mint. In a large bowl, toss spice mixture gently but thoroughly with watermelon cubes. Spoon into 4 individual serving glasses or bowls. Serve chilled, garnished with a fresh mint leaf.
Each serving provides: An excellent source of vitamins A and C. This recipe meets PBH and Centers for Disease Control & Prevention (CDC) nutrition standards that maintain fruits and vegetables as healthy foods.
Nutrition per Serving

Exchanges

Carb Choices

Calories
71

3 meat

n/a

Fat, total
0.4 g

1 fat

Fat, saturated
0.0 g

3 bread

% of Calories
5%
from Fat
Carbohydrates
18 g
Protein
1 g
Cholesterol
0 mg
Dietary Fiber
1 g
Sodium
2 mg
Costa Rica Travel Corp. will donate a portion of the proceeds to and is a sponsor of Defeat Diabetes Foundation.
Send your unopened, unexpired test strips to

:


Defeat Diabetes Foundation
150 153rd Ave, Suite 300
Madeira Beach, FL 33708
DDF advertisement
Analyze nutrition content by portion
DDF advertisement