This site complies with the HONcode standard for trustworthy health information:
verify here.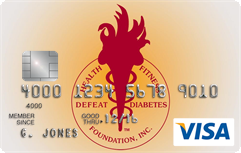 Rewarding for
you and us
Defeat Diabetes Foundation
Defeat Diabetes
Foundation
150 153rd Ave,
Suite 300
Madeira Beach, FL 33708
Crunchy-Munchy Vegetable Rounds
Source:
The Fat Free Living 2 Cookbook
by
Jyl Steinback,
America's Healthiest Mom
Serves: 6
¼ cup diced green onions
3 tbsp. chopped fresh mushrooms
3 tbsp. shredded carrot
2 tsp. fat-free Italian salad dressing
1 large cucumber, cut into rounds
¼ cup shredded fat-free mozzarella cheese
Combine green onions, mushrooms, carrots and salad dressings in a microwave-save bowl and cook on high 2 minutes. Top each cucumber slice with green onion mixture and sprinkle with mozzarella cheese. Place vegetable rounds in a circle on a microwave dish, reduce heat to medium, and cook 1 to 2 minutes or until cheese is melted.
Nutrition per Serving
Exchanges
Calories
26
1 vegetable
Fat
0 g
Carbohydrates
2 g
Protein
3 g
Cholesterol
0 mg
Dietary Fiber
1 g
Sodium
76 mg
Costa Rica Travel Corp. will donate a portion of the proceeds to and is a sponsor of Defeat Diabetes Foundation.
Send your unopened, unexpired test strips to

:


Defeat Diabetes Foundation
150 153rd Ave, Suite 300
Madeira Beach, FL 33708
DDF advertisement
Analyze nutrition content by portion
DDF advertisement