This site complies with the HONcode standard for trustworthy health information:
verify here.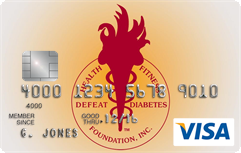 Rewarding for
you and us
Defeat Diabetes Foundation
Defeat Diabetes
Foundation
150 153rd Ave,
Suite 300
Madeira Beach, FL 33708
Orange
Description:
Globe shaped, orange with textured skin. Different varieties include the sweet orange, the sour orange, and the mandarin orange, or tangerine.
Availability:
Harvested in spring – Fresh, canned and juice - Available year round
Facts:
The name "orange" comes from the Sanskrit word "naranga", which means fragrant. In the Orient, oranges were regarded as sacred, a heavenly fruit representing everlasting life. Oranges are the fourth most popular fruit in the United States while orange juice is the most popular juice.
Serving Size
= 1 CUP
Selection:
Choose oranges with firm, smooth skins, heavy for size.
Storage:
Store at room temperature for 1-2 days. Refrigerate for 1-2 weeks.
Nutrition Benefits: Fat free; saturated fat free; sodium free; cholesterol free; good source of dietary fiber; high in vitamin C.
Pigments:
Beta- cryptoxanthin, lutein
Phytochemicals:
hesperetin. limonin, nomilin, phytoene, phytofluene, d-limonene, beta-sitosterol, glutathione, D-Gluaric acid
Costa Rica Travel Corp. will donate a portion of the proceeds to and is a sponsor of Defeat Diabetes Foundation.
Send your unopened, unexpired test strips to

:


Defeat Diabetes Foundation
150 153rd Ave, Suite 300
Madeira Beach, FL 33708
DDF advertisement
Analyze nutrition content by portion
DDF advertisement