This site complies with the HONcode standard for trustworthy health information:
verify here.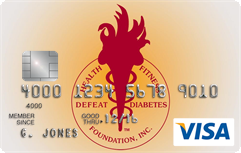 Rewarding for
you and us
Defeat Diabetes Foundation
Defeat Diabetes
Foundation
150 153rd Ave,
Suite 300
Madeira Beach, FL 33708
Green Cabbage
Description:
Cabbage is round in shape with layers of superimposed leaves with the inner leaves often lighter in color than the outer leaves because they are protected from the sunlight.
Availability:
Harvested Late fall and winter months
Facts:
Egyptians used to worship cabbage heads as gods, enthroned on elaborate altars. Cabbage is sturdy, abundant and inexpensive. Cabbage is a longstanding dietary staple throughout the world and is so widely cultivated and stores so well that it is available throughout the year.
Serving Size
= 1 CUP
Selection:
Choose heads with compact leaves that are heavy for their size.
Storage:
Refrigerate up to 7 days.
Nutrition Benefits:
Fat free; saturated fat free; very low sodium; cholesterol free; low-calorie; high in vitamin C.
Pigments:
chlorophyll, lutein, beta-carotene
Phytochemicals:
glucoraphanin, glucobrassicin, butenyl-glucosinolate, glucoiberin, indoyl-methyl-glucosinolate, quercetin, kaempferol, chlorogenic acid
ORAC Score: 298

Costa Rica Travel Corp. will donate a portion of the proceeds to and is a sponsor of Defeat Diabetes Foundation.
Send your unopened, unexpired test strips to

:


Defeat Diabetes Foundation
150 153rd Ave, Suite 300
Madeira Beach, FL 33708
DDF advertisement
Analyze nutrition content by portion
DDF advertisement