This site complies with the HONcode standard for trustworthy health information:
verify here.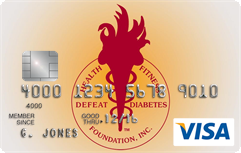 Rewarding for
you and us
Defeat Diabetes Foundation
Defeat Diabetes
Foundation
150 153rd Ave,
Suite 300
Madeira Beach, FL 33708
Garlic Roasted Bell Peppers
Source: DCC, Meals Matter
Dairy Council of California

Ingredients
2 Large green bell peppers
2 Large red bell peppers
10 cloves Garlic
2 (2- x 1/2-inch) strips orange rind
2 teaspoons Olive oil
1/4 cup Minced fresh parsley
1 tablespoon Minced fresh oregano
1 tablespoon Fresh lemon juice
1/8 teaspoon Pepper

Preparation
Cut bell peppers in half lengthwise; discard seeds and membranes. Cut each pepper half into 4 wedges. Place wedges, garlic, and orange rind in a 13- x 9- x 2-inch baking dish; drizzle with oil.

Bake at 400 degrees F for 45 minutes, stirring every 15 minutes. Sprinkle with parsley and remaining ingredients. Toss gently to coat. Serve warm with chicken, beef, or pork. Yield: 5 (1/2 cup) servings.

Recipe Details
Total Preparation Time: 1 hour
Ingredients: Vegetables
Actual Cooking Time: 45 minutes
Number of Servings: 4
Special Features: Kids can help make it
Vegetarian
Nutrition Content: Low Calorie
Low Fat
Low Sodium
Meal Type: Entree


Nutrient Information
Calories:

80
Total Fat:

3 g
Saturated Fat:

0.5 g
Polyunsaturated Fat:

0.5 g
Carbohydrates:

13 g
Protein:

2 g
Vitamin A:

3230 IU
Vitamin C:

190 mg
Calcium:

50 mg
Sodium:

9 mg
Iron:

1 mg
Fiber:

4 g
Costa Rica Travel Corp. will donate a portion of the proceeds to and is a sponsor of Defeat Diabetes Foundation.
Send your unopened, unexpired test strips to

:


Defeat Diabetes Foundation
150 153rd Ave, Suite 300
Madeira Beach, FL 33708
DDF advertisement
Analyze nutrition content by portion
DDF advertisement