This site complies with the HONcode standard for trustworthy health information:
verify here.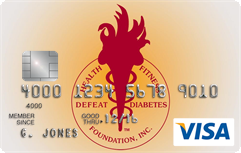 Rewarding for
you and us
Defeat Diabetes Foundation
Defeat Diabetes
Foundation
150 153rd Ave,
Suite 300
Madeira Beach, FL 33708
Serves: 6

1 tbsp. vegetable broth
1 cup egg substitute
2½ cups shredded zucchini
2 to 3 tbsp. matzo meal
2½ cups shredded carrots
½ tsp. Italian seasoning
1 medium potato, peeled and grated
1/8 tsp. pepper
1½ tsp. onion powder

¼

tsp. Mrs. Dash seasoning
Preheat oven to 350
°
F. Spray 9 X 13 inch baking dish with cooking spray. Pour 1 tbsp. vegetable broth into pan; place in oven 3 to 5 minutes to heat. Combine zucchini, carrots, potato, onion powder,
¾
cup egg substitute, 2 tbsp. matzo meal, Italian seasoning, pepper and Mrs. Dash seasoning; mix until thick and smooth. If needed, add additional egg substitute and/or matzo meal to reach desired texture. Pour mixture into baking dish; spray lightly with cooking spray. Bake 45 to 60 minutes, until golden brown. Cool to room temperature; kugel can be cut into individual servings, wrapped in freezer wrap and stored in freezer up to 2 months. To reheat: Microwave on High 1 to 3 minutes, until heated through. Kugel can be served hot or cold; garnish with nonfat sour cream, if desired.
Nutrition per Serving
Exchanges
Carb Choices
Calories
94
1 starch
1
Fat
0.3 g
1 vegetable
Carbohydrates
19 g
Protein
5 g
Cholesterol
0 mg
Dietary Fiber
5 g
Sodium
66 mg
Costa Rica Travel Corp. will donate a portion of the proceeds to and is a sponsor of Defeat Diabetes Foundation.
Send your unopened, unexpired test strips to

:


Defeat Diabetes Foundation
150 153rd Ave, Suite 300
Madeira Beach, FL 33708
DDF advertisement
Analyze nutrition content by portion
DDF advertisement