This site complies with the HONcode standard for trustworthy health information:
verify here.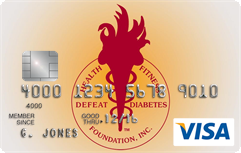 Rewarding for
you and us
Defeat Diabetes Foundation
Defeat Diabetes
Foundation
150 153rd Ave,
Suite 300
Madeira Beach, FL 33708
Patients take Healthcare Shopping to a new level with Patient Advocacy Firms
Posted: Monday, June 20, 2005
Firms find the physicians, medical centers, check insurances and track preventative healthcare.

Although many of today's consumers are more sophisticated about healthcare because of access to information on the Internet, it still takes an extraordinary amount of time to research healthcare issues, find excellent physicians and medical centers, adhere to insurance regulations, keep track of recommended preventive care, and generally organize the health of oneself, one's family, or both. In cases of rare or chronic illnesses, the search for information and options can be overwhelming.

appointments for preventative care; keeping insurance claims accurate, and coordinating visits with specialists and lab tests as needed. Some advocacy groups claim they can get patient appointments more quickly through their connections with top doctors, although no one can let a patient skip to the front of the emergency room line.

Patient advocacy firms run the gamut from Pinnacle Care International ( www.pinnaclecareinternational.com ), which caters to the high-net-worth client, to Health Advocate ( www.healthadvocate.com ), whose services are sold to employers for $1.25 to $3.95 per month per employee and include the extended family. Similar to financial advisors, these healthcare advisors provide the expertise patients may require before they entrust someone to manage their healthcare
Pinnacle charges initiation fees of $10,000 to $30,000 with an annual fee of $5000 to $25,000 for the member, spouse, and unmarried children under age 23.The fee includes an executive physical; chauffeured limousine service to appointments, and a personal advocate to research treatments, physicians, and medical centers. Specialists on the Pinnacle advisory board evaluate available treatment options to help ensure best practices. Pinnacle also handles booking appointments and organizing medical records for the family.

Health Advocate, Inc. works with employers, groups, and individuals to solve healthcare-related problems and provide effective solutions. For employers, their assistance can take over the administrative issues of managed care, insurance denials, and healthcare bills. They help clients navigate the complexities of healthcare and make informed choices and decisions.
Other patient advocacy companies are also available for specific services. Healthcare Advocates ( www.healthcareadvocates.com ) of Philadelphia, Pennsylvania, for example, offers fee-based services, such as researching and locating specialists and handling insurance disputes. Another organization, Patient Care ( www.patientcare4u.com ), in New Orleans, Louisiana, charges an annual fee of $200 to $400 to explain insurance plans and resolve claim problems,


Source: Diabetes In Control.com
Costa Rica Travel Corp. will donate a portion of the proceeds to and is a sponsor of Defeat Diabetes Foundation.
Send your unopened, unexpired test strips to

:


Defeat Diabetes Foundation
150 153rd Ave, Suite 300
Madeira Beach, FL 33708
DDF advertisement
Analyze nutrition content by portion
DDF advertisement