This site complies with the HONcode standard for trustworthy health information:
verify here.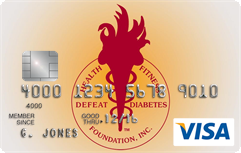 Rewarding for
you and us
Defeat Diabetes Foundation
Defeat Diabetes
Foundation
150 153rd Ave,
Suite 300
Madeira Beach, FL 33708
Implantable, Continuous Sensor Reduced Glucose Fluctuations in Type 1 Diabetes
Posted: Wednesday, March 10, 2004
Researchers at the University of Colorado Health Sciences Center's Barbara Davis Center for Childhood Diabetes conducted this first study of the sensor and its affects on glucose excursions, or periods of hypo- or hyperglycemia.

The study showed that when participants observed data from the implanted continuous glucose monitor, they experienced 47 percent less time in hypoglycemia, a state of low or below normal blood sugar levels. The participants also spent 25 percent less time in hyperglycemic states, or states of high blood sugar.

Researchers believe this improvement in excursions from normal glucose levels is a direct result of the patients' ability to continuously see their glucose data.

'The availability of continuous glucose data allowed patients to predict hypo- or hyperglycemia and take necessary action by eating a snack or by taking additional insulin,' explained Dr. Satish Garg, a professor at the center and lead author of the study.

The sensor, made by privately held DexCom Inc. of San Diego, Calif., is about the size and shape of an AA battery. It was implanted for six months just under the skin in the abdomen of 15 adults with type 1 diabetes. The participants then used an externally-worn, pager-sized receiver that received wireless-transmitted information.

The sensor device was not only capable of providing study participants continuous glucose level data, but it could also provide auditory or vibratory alerts when glucose levels were high, or above 11.1 mmol/l (more than 200 mg/dl), or low, or below 5.6 mmol/l (less than 100 mg/dl).

For the first phase of the study, both the study participants and the doctors were blinded from the data, and the data was simply monitored and stored by the sensor.

For the second phase, the data was made available to the participants and their healthcare providers. During this time, the high and low blood sugar alerts were also activated.

During both periods, participants made changes to their insulin dosages or diets as needed. Participants also routinely checked their blood sugar using finger-stick glucose monitors to assure their implanted sensors were working correctly.

At the conclusion of this observation, the research team found the patients were more successful in maintaining normal sugar levels, or euglycemia, when they had continuous access to the data.

'This is particularly important because the biggest hurdle in diabetes management is that patients dislike poking themselves in the finger even more than giving themselves their injections,' Dr. Garg said.

'Doctors ask people with diabetes to monitor themselves as often as possible, and now this less painful and less stressful continuous monitoring seems to make their sugar management more successful. Also, continuous glucose data may make implementation of intensive diabetes management more acceptable.'
Source: Diabetes In Control.com
Costa Rica Travel Corp. will donate a portion of the proceeds to and is a sponsor of Defeat Diabetes Foundation.
Send your unopened, unexpired test strips to

:


Defeat Diabetes Foundation
150 153rd Ave, Suite 300
Madeira Beach, FL 33708
DDF advertisement
Analyze nutrition content by portion
DDF advertisement