This site complies with the HONcode standard for trustworthy health information:
verify here.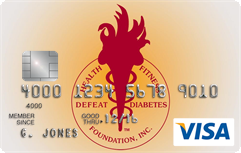 Rewarding for
you and us
Defeat Diabetes Foundation
Defeat Diabetes
Foundation
150 153rd Ave,
Suite 300
Madeira Beach, FL 33708
Too Much Fat Causes Liver Disease
Posted: Thursday, May 12, 2005
The research is the first to link dietary fat to a condition called nonalcoholic fatty liver disease, or NALFD. The condition is one of several included in the metabolic syndrome -- a collection of conditions that put people at higher risk for heart disease and strokes. Scientists know people with NALFD are not able to clear fat from their livers, as is normally the case, but they haven't been sure whether the fat comes from eating fatty foods or is simply produced by the body.

University of Minnesota investigators made the discovery after tagging food containing fat with deuterium -- a form of hydrogen they could then use to identify where the fat ended up in the body. Obese people with NALFD who were already scheduled to undergo liver biopsies ate the food, then the researchers examined the biopsies for evidence of the deuterium to determine if the dietary fat had, indeed, traveled to the liver and gotten stuck there.

Results showed it did. About 20 percent of the fat found in the livers of these patients came from dietary fat.

"The bottom line is, this is a clear implication that if one eats too much fat, as in the film 'Super Size Me,' fat becomes deposited in the liver," says lead study author Elizabeth Parks. "This leads to a kind of liver toxicity that would be good to avoid."


Source: Diabetes In Control.com:
Costa Rica Travel Corp. will donate a portion of the proceeds to and is a sponsor of Defeat Diabetes Foundation.
Send your unopened, unexpired test strips to

:


Defeat Diabetes Foundation
150 153rd Ave, Suite 300
Madeira Beach, FL 33708
DDF advertisement
Analyze nutrition content by portion
DDF advertisement