This site complies with the HONcode standard for trustworthy health information:
verify here.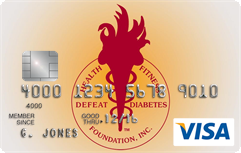 Rewarding for
you and us
Defeat Diabetes Foundation
Defeat Diabetes
Foundation
150 153rd Ave,
Suite 300
Madeira Beach, FL 33708
The Prevalence of Chronic Kidney Disease is on the Rise, According to CDC
Posted: Thursday, March 22, 2007
In the period from 1999 to 2004, 16.8% of the U.S. population ages 20 and older had chronic kidney disease, up from 14.5% in the period from 1988 to 1994. The difference represents a 15.9% increase based on crude estimates of prevalence.
As would be expected, the prevalence of chronic kidney disease was greater among older men and women, and among those with diabetes, cardiovascular disease, and hypertension. In addition, Mexican Americans and non-Hispanic blacks had a greater prevalence of chronic kidney disease, particularly stage 1 disease, than non-Hispanic whites.
"The large disparity in prevalence among those with stage 1 chronic kidney disease might be explained, in part, by racial/ethnic differences in microalbuminuria among non-Hispanic blacks and Mexican Americans. According to the CDC, both the incidence and prevalence of end-stage renal disease have increased during the past 30 year, and both are expected to continue increasing through the year 2010.
Source: Diabetes In Control
Costa Rica Travel Corp. will donate a portion of the proceeds to and is a sponsor of Defeat Diabetes Foundation.
Send your unopened, unexpired test strips to

:


Defeat Diabetes Foundation
150 153rd Ave, Suite 300
Madeira Beach, FL 33708
DDF advertisement
Analyze nutrition content by portion
DDF advertisement