This site complies with the HONcode standard for trustworthy health information:
verify here.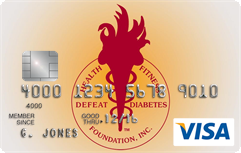 Rewarding for
you and us
Defeat Diabetes Foundation
Defeat Diabetes
Foundation
150 153rd Ave,
Suite 300
Madeira Beach, FL 33708
Medicare OKs Bariatric Surgery As Diabetes Treatment
Posted: Tuesday, February 24, 2009
The Centers for Medicare & Medicaid Services, or CMS, announced last week a clarification in its policy for Medicare coverage of bariatric surgery as a treatment for certain beneficiaries with type 2, or non-insulin-dependent, diabetes.

The decision specifies type 2 diabetes as one of the co-morbidities CMS would consider in determining whether bariatric surgery would be covered for a Medicare beneficiary who is morbidly obese.

There is a catch, the surgery must be administered by a CMS-approved facility. An individual with a body-mass index of at least 35 is considered morbidly obese. Normal body-mass index is considered to be between 18.5 and 25.

"Medicare beneficiaries who are morbidly obese may face tremendous health complications," said CMS Acting Administrator Charlene Frizzera. "Today's coverage decision assures that beneficiaries who are morbidly obese can access safe, effective weight loss options to help prevent these complications."

Medicare will not cover bariatric surgery for people with type 2 diabetes with a BMI below 35. In 2006, CMS expanded coverage of bariatric surgery for Medicare beneficiaries who received surgery in high-volume centers from highly qualified surgeons certified by the American College of Surgeons or the American Society for Bariatric Surgery.

Under the 2006 decision, to be considered for coverage, Medicare beneficiaries were required to have a BMI of 35 or higher, and to have exhibited a serious health condition in addition to morbid obesity, such as hypertension, coronary artery disease, or osteoarthritis.

In that same decision, CMS covered four types of bariatric surgery procedures: gastric bypass, open and laparoscopic Roux-en-Y gastric bypass, laparoscopic adjustable gastric banding, and open and laparoscopic biliopancreatic diversion with duodenal switch.

No other bariatric surgery procedure is currently covered.

http://www.cms.hhs.gov/mcd/viewdecisionmemo.asp?id=219
Source: Diabetes In Control
Costa Rica Travel Corp. will donate a portion of the proceeds to and is a sponsor of Defeat Diabetes Foundation.
Send your unopened, unexpired test strips to

:


Defeat Diabetes Foundation
150 153rd Ave, Suite 300
Madeira Beach, FL 33708
DDF advertisement
Analyze nutrition content by portion
DDF advertisement