This site complies with the HONcode standard for trustworthy health information:
verify here.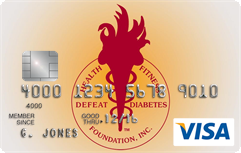 Rewarding for
you and us
Defeat Diabetes Foundation
Defeat Diabetes
Foundation
150 153rd Ave,
Suite 300
Madeira Beach, FL 33708
New Lidocaine Patch Safe and Effective for Diabetic Neuropathic Pain
Posted: Wednesday, June 30, 2004
The investigators enrolled 56 patients with a minimum three-month history of painful DPN. Subgroups included patients with allodyna (DPNA, n = 19) and without allodyna (DPNNA, n = 37). Patients were allowed to cover the area of maximal pain with 5% lidocaine patches up to four times daily in an 18-hour span (six hours off) for three weeks. Dose increases in prior stabilized analgesic therapy and new analgesic therapy were not allowed. Patients at one of three participating institutions were treated for an additional five weeks, during which taper of concomitant analgesic therapy was allowed.

At week 3, 70% of patients showed a significant reduction of at least 30% in weekly mean pain diary ratings. Results were similar among patients with and without allodyna.

QOL likewise showed significant improvement as measured by Brief Pain Inventory (BPI) and short-form McGill Pain Questionnaire (SF-MPQ) total and subcategory scores, as well as the Beck Inventory Depression (BID) score and scores on several categories in the Profile of Mood States (POMS). Results were similar between DPNA and DPNNA patients.

Of 28 patients treated for eight weeks, seven underwent tapering of concomitant analgesic therapy. Three patients discontinued the additional pain medication while four maintained the therapy at reduced dosage. The beneficial responses observed at week 3 were maintained at week 8 regardless of whether patients had allodyna.

No serious adverse effects occurred during the trial. Mean plasma lidocaine levels remained stable and well below levels associated with an anti-arrhythmic effect or toxicity throughout the study, indicating that systemic accumulation did not occur. "These results suggest that the generally excellent tolerability of the 5% lidocaine patch might translate to improvements in QOL that may be less likely to occur with more poorly tolerated treatments...and the beneficial response suggests that it may be an effective treatment for the management of painful DPN," the authors note, suggesting that a double-blind, randomized, vehicle-controlled trial is needed to confirm their observation
Source: Diabetes In Control.com
Costa Rica Travel Corp. will donate a portion of the proceeds to and is a sponsor of Defeat Diabetes Foundation.
Send your unopened, unexpired test strips to

:


Defeat Diabetes Foundation
150 153rd Ave, Suite 300
Madeira Beach, FL 33708
DDF advertisement
Analyze nutrition content by portion
DDF advertisement