This site complies with the HONcode standard for trustworthy health information:
verify here.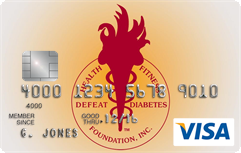 Rewarding for
you and us
Defeat Diabetes Foundation
Defeat Diabetes
Foundation
150 153rd Ave,
Suite 300
Madeira Beach, FL 33708
Treating Depression Improves Diabetes Control
Posted: Thursday, March 15, 2007
A study of type 2 diabetics with depression confirms that depression has a negative impact on glycemic (blood sugar) control, researchers report, and "affirms the importance of depression management in diabetic patients in its potential to improve glycemic control." Researchers from Missouri treated 93 patients with type 2 diabetes and depression with the antidepressant bupropion (Wellbutrin).
"Antidepressant treatment produced benefits beyond just mood improvement," Dr. Patrick J. Lustman from Washington University School of Medicine, St. Louis, stated. "Patients also lost weight, improved self-management of their diabetes, and improved their glucose control (A1C levels)." f these short-term improvements, only depression improvement predicted maintenance of improved blood sugar control in the subsequent 6 months, the researchers found. "This confirms our hypothesis that depression improvement can produce better glycemic control, independent of favorable changes in weight and diabetes self care," Lustman noted. "Improvement in depression was the key to achieving longer term improvements in glucose control." Lustman concludes that the data "point to the importance of weight-independent physiological factors (insulin sensitivity, inflammation) that improve during depression relief and contribute to better long-term control of diabetes."

Source: Diabetes In Control: Diabetes Care, March 2007
Costa Rica Travel Corp. will donate a portion of the proceeds to and is a sponsor of Defeat Diabetes Foundation.
Send your unopened, unexpired test strips to

:


Defeat Diabetes Foundation
150 153rd Ave, Suite 300
Madeira Beach, FL 33708
DDF advertisement
Analyze nutrition content by portion
DDF advertisement