This site complies with the HONcode standard for trustworthy health information:
verify here.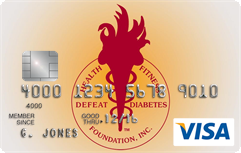 Rewarding for
you and us
Defeat Diabetes Foundation
Defeat Diabetes
Foundation
150 153rd Ave,
Suite 300
Madeira Beach, FL 33708
Heart Drugs Cause Dangerous Build Up Of Potassium
Posted: Monday, August 30, 2004
Dr. Biff Palmer, University of Texas Southwestern Medical Center, Dallas, said "Because a third to half of patients with congestive heart failure have kidney complications, a large proportion of patients being treated with ACE inhibitors and angiotensin-receptor blockers are at increased risk for hyperkalemia (high potassium)."
Dr. Palmer added "The patient's medication profile should be reviewed and drugs discontinued that impair excretion of potassium in the kidney, such as over-the-counter non-steroidal anti-inflammatory drugs like ibuprofen and naproxen. Patients should be asked about the use of herbal remedies, as herbs can be a hidden source of potassium."
Dr. Palmer suggested that patients who are at risk should consider being careful with certain foods which are high in potassium such as: Bananas, Cantelope, Watermelon, Baked Potatoes, Beef, Liver, Lima Beans and Orange Juice.


Source: Diabetes In Control.com
Costa Rica Travel Corp. will donate a portion of the proceeds to and is a sponsor of Defeat Diabetes Foundation.
Send your unopened, unexpired test strips to

:


Defeat Diabetes Foundation
150 153rd Ave, Suite 300
Madeira Beach, FL 33708
DDF advertisement
Analyze nutrition content by portion
DDF advertisement