This site complies with the HONcode standard for trustworthy health information:
verify here.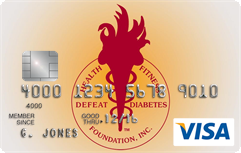 Rewarding for
you and us
Defeat Diabetes Foundation
Defeat Diabetes
Foundation
150 153rd Ave,
Suite 300
Madeira Beach, FL 33708
Tingling Could be Early Sign of Diabetes
Posted: Thursday, October 13, 2005
Patients who present with idiopathic neuropathy may in fact be experiencing the first signs of impaired glucose tolerance (IGT or "prediabetes"). In a recent study that compared the association between peripheral neuropathy and prediabetes, findings suggested that electrophysiologic features were similar between patients with diagnosed diabetic neuropathy (DN) and those with prediabetes.
In the research, 67 patients enrolled in the National Institutes of Health (NIH) funded Impaired Glucose Tolerance Neuropathy (IGTN) Study underwent nerve conductions studies as well as a series of other electrodiagnostic neuropathy testing. These patients were compared to 52 patients with diabetic neuropathy and 42 with diabetes but no neuropathy who are participating in another NIH funded study. The findings showed that the electrophysiologic characteristics were similar between the IGTN and DN patients.
All of the prediabetic patients presented initially with numbness, pain, tingling or a burning sensation in the feet and, at times, also in the fingers. According to researcher, Dr. A. Gordon Smith of the University of Utah, "The neuropathy in patients with IGTN looks the similar to the neuropathy of those patients with diagnosed diabetes mellitus. Awareness of the symptoms and electrophysiologic similarities can lead to early diagnosis and treatment for prediabetes, which we hope will result in improved neuropathy symptoms."


Source: Diabetes In Control.com
Costa Rica Travel Corp. will donate a portion of the proceeds to and is a sponsor of Defeat Diabetes Foundation.
Send your unopened, unexpired test strips to

:


Defeat Diabetes Foundation
150 153rd Ave, Suite 300
Madeira Beach, FL 33708
DDF advertisement
Analyze nutrition content by portion
DDF advertisement