This site complies with the HONcode standard for trustworthy health information:
verify here.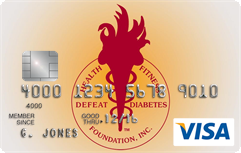 Rewarding for
you and us
Defeat Diabetes Foundation
Defeat Diabetes
Foundation
150 153rd Ave,
Suite 300
Madeira Beach, FL 33708
Possible Cause of Type 1 Linked to Wheat Reaction
Posted: Wednesday, September 02, 2009
Canadian scientists say they might have discovered a clue to the cause of Type 1 diabetes -- a possible link to an abnormal response to wheat protein.

Scientists at the Ottawa Hospital Research Institute and the University of Ottawa, led by Professor Fraser Scott, tested 42 people with Type 1 diabetes and found nearly half had that abnormal wheat protein immune response.

Scott's team said it is the first to clearly show immune cells called T cells from people with Type 1 diabetes are more likely to overreact to wheat. The study also showed the overreaction is linked to genes associated with Type 1 diabetes.

"The immune system has to find the perfect balance to defend the body against foreign invaders without hurting itself or over-reacting to the environment and this can be particularly challenging in the gut where there is an abundance of food and bacteria," Scott said. "Our research suggests that people with certain genes may be more likely to develop an overreaction to wheat and possibly other foods in the gut and this may tip the balance with the immune system and make the body more likely to develop other immune problems, such as Type 1 diabetes."

Source: Diabetes In Control: Diabetes, August 2009
Costa Rica Travel Corp. will donate a portion of the proceeds to and is a sponsor of Defeat Diabetes Foundation.
Send your unopened, unexpired test strips to

:


Defeat Diabetes Foundation
150 153rd Ave, Suite 300
Madeira Beach, FL 33708
DDF advertisement
Analyze nutrition content by portion
DDF advertisement