This site complies with the HONcode standard for trustworthy health information:
verify here.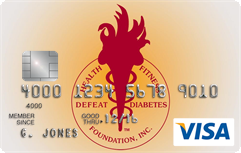 Rewarding for
you and us
Defeat Diabetes Foundation
Defeat Diabetes
Foundation
150 153rd Ave,
Suite 300
Madeira Beach, FL 33708
Lower Cut-Offs Needed in Screening for Gestational Diabetes
Posted: Wednesday, October 14, 2009
Some women who test negative for gestational diabetes on glucose challenge and glucose tolerance tests are still at significant risk of developing Type 2 diabetes and hypertension 15 years later.

Dr. Wing-hung Tam and colleagues at the Chinese University of Hong Kong followed 149 women (45 positive for gestational diabetes) for 15 years after delivery. The women had originally been enrolled in a study on the optimal screening and diagnosis of gestational diabetes during pregnancy.

During the second trimester, each subject had undergone a 1-hour glucose challenge test, 75-gram oral glucose tolerance test, and a post prandial glucose plasma test.

All the glycemic indices were predictive of abnormal glucose tolerance and diabetes on 8- and 15-year follow up, Dr. Tam said.

Dr. Tam said the study had shown that a glucose challenge test result of 139mg/dL (7.7 mmol/L) was the optimal cutoff for predicting the long-term development of diabetes.

Currently, a glucose challenge test result of 140mg/dL (7.8 mmol/L) or higher is considered positive for gestational diabetes -- but in this study, a result of 138mg/dL (7.7 mmol/L) or higher was association with a 16-fold higher risk of diabetes at both 8 and 15 years postpartum compared to results below 138mg/dL (7.7 mmol/L).

"The optimal cutoff in our 2-hour oral glucose tolerance test was 129mg/dL (7.2 mmol/L), which is also lower than current criteria," Dr. Tam added. "Those with a 2-hour glucose level of 129mg/dL (7.2mmol/L) or higher had a 6-fold increase in the risk of developing Type 2 diabetes at both 8 and 15 years."

Dr. Tam stated that, "We have shown that there is a certain optimal glycemic threshold in the oral glucose tolerance test and glucose challenge test from which we can predict long term maternal cardiometabolic risk outcome."

"Our group is now following up the cohort from the Hyperglycemia and Adverse Pregnancy Outcome (HAPO) study," Dr. Tam said, adding that he anticipates new guidelines on screening for gestational diabetes to be released before the year end.

Source: Diabetes In Control: Reported at the 11th Diabetes and Cardiovascular Risk Factors - East Meets West Symposium, Oct . 2009.
Costa Rica Travel Corp. will donate a portion of the proceeds to and is a sponsor of Defeat Diabetes Foundation.
Send your unopened, unexpired test strips to

:


Defeat Diabetes Foundation
150 153rd Ave, Suite 300
Madeira Beach, FL 33708
DDF advertisement
Analyze nutrition content by portion
DDF advertisement