This site complies with the HONcode standard for trustworthy health information:
verify here.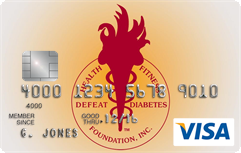 Rewarding for
you and us
Defeat Diabetes Foundation
Defeat Diabetes
Foundation
150 153rd Ave,
Suite 300
Madeira Beach, FL 33708
Starting Young in Treating High Blood Pressure
Posted: Tuesday, September 07, 2004
As blood pressure levels rise among America's youth, doctors are increasingly prescribing antihypertensive medications to children and teenagers.

While there are no studies examining the effects of long-term use of antihypertensive drugs in children, recent reports show that many of the medications are safe in the short term.

A study published in May in The Journal of the American Medical Association found that, on average, systolic blood pressures, the top number in the blood pressure ratio, rose by 1.4 millimeters of mercury over the last decade among children ages 8 to 17. Diastolic blood pressures, the bottom number, increased by 3.3 millimeters. The researchers attributed part of this rise to the increasing numbers of overweight children.

The remainder might be explained by the high intake of fast foods among children, said Dr. Bonita Falkner, a professor of medicine and pediatrics at the Jefferson Medical College of the Thomas Jefferson University in Philadelphia.

"It seems like the intake of processed foods has gone up a lot," Dr. Falkner said. "And this raises the intake of sodium. The intake of sugar has gone up too because children are drinking a lot more sodas and less milk than they did 20 years ago."



A diagnosis of higher than normal blood pressure will be made in 1 percent to 3 percent of children, experts say. Children with readings in the 90th percentile up to the 95th, who might previously have been told they were "high normal," will now be considered to have prehypertension. Full hypertension will be diagnosed in children with pressure readings in the 95th percentile and above.

For example, hypertension would be diagnosed in an 8-year-old boy of average height whose systolic blood pressure reading spikes up over 116, said Dr. Falkner, chairman of the group that developed the new guidelines. Prehypertension would be diagnosed with a systolic reading of 112 to 116.

Most children with moderate to high blood pressure will be given a prescription for lifestyle modifications, which includes dieting and exercise, Dr. Falkner said. But children with the highest blood pressure levels and those who appear to have organ damage related to their high blood pressure may be put on antihypertensive drugs.

Obviously, lifestyle changes are at the base of all therapies, before you get to the medical part. But ultimately, if lifestyle changes do not work, a more aggressive approach is needed, experts say. Studies in adults have shown that untreated hypertension can wreak havoc on organs. Kidneys may be scarred. Hearts may enlarge. Eyes can be damaged.

"Early treatment can delay the onset of significant medical problems for at least five to seven years," Dr. Gidding said. "We know if you start in adulthood that these treatments are effective. In kids, you are further away from an event, but your potential for long-term prevention is greater."

For parents, it often comes down to the mathematics of risks and benefits, balancing fears about possible long-term side effects with concerns about the long-term damage that high blood pressure can cause
Source: Diabetes In Control.com
Costa Rica Travel Corp. will donate a portion of the proceeds to and is a sponsor of Defeat Diabetes Foundation.
Send your unopened, unexpired test strips to

:


Defeat Diabetes Foundation
150 153rd Ave, Suite 300
Madeira Beach, FL 33708
DDF advertisement
Analyze nutrition content by portion
DDF advertisement