This site complies with the HONcode standard for trustworthy health information:
verify here.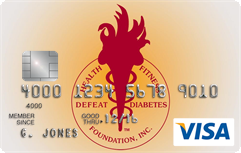 Rewarding for
you and us
Defeat Diabetes Foundation
Defeat Diabetes
Foundation
150 153rd Ave,
Suite 300
Madeira Beach, FL 33708
FDA Issues Caution for Januvia and Janumet for Acute Pancreatitis
Posted: Wednesday, September 30, 2009
U.S. health officials said on Friday they suspect Merck & Co., Inc.'s blockbuster diabetes drug Januvia may be linked to serious cases of inflamed pancreas, but company officials disputed the connection.

Sitagliptin, the first in a new class of diabetic drugs called dipeptidyl peptidase-4 (DPP-4) inhibitors, is approved as an adjunct to diet and exercise to improve glycemic control in adults with Type 2 diabetes mellitus.

Additionally, the analysis found that 19 of the 88 reported cases (21%) of pancreatitis occurred within 30 days of starting sitagliptin or sitagliptin/metformin. Furthermore, 47 of the 88 cases (53%) resolved once sitagliptin was discontinued. It is important to note that 45 cases (51%) were associated with at least one other risk factor for developing pancreatitis, such as diabetes, obesity, high cholesterol and/or high triglycerides.

Based on the temporal relationship of initiating sitagliptin or sitagliptin/metformin and development of acute pancreatitis in the reviewed cases, FDA believes there may be an association between these events. Because acute pancreatitis is associated with considerable morbidity and mortality, and early recognition is important in reducing adverse health outcomes, FDA is recommending revisions to the prescribing information to alert healthcare professionals to this potentially serious adverse drug event

Because a number of patients developed the condition soon after taking Januvia, or related drug Janumet, and more than half saw it disappear after they stopped using it, "FDA believes there may be an association" with the drug.

But Dr. John Amatruda, a Merck senior vice president for diabetes products, said, "We don't believe that the data establishes a relationship" between the condition and the drugs, which both contain the active ingredient sitagliptin.

Patients with diabetes are twice as likely to develop pancreatitis even without medication, Amatruda said. Several other rival products, including Amylin Pharmaceuticals Byetta, have also been linked to an increased risk of pancreatitis, which can be deadly if not treated.

Merck later announced that a European health advisory committee recommended Januvia and Janumet be approved for use as an add-on to insulin for the treatment of Type 2 diabetes. The company is awaiting a decision from the FDA on whether its diabetes drugs can be used with insulin in the United States. The Januvia and Janumet labels state that they have not been studied in combination with insulin, the company said.

The FDA said it was working with Merck to add information about the cases to the drugs' labels and that doctors should closely monitor their patients.

Could this be the same reason why the agency is taking so long to approve drugs like Victoza® or approve Byetta® as a monotherapy?

Considerations for Healthcare Professionals:

* Be aware of the possibility and monitor for the emergence of the signs and symptoms of pancreatitis such as nausea, vomiting, anorexia, and persistent severe abdominal pain, sometimes radiating to the back.
* Discontinue sitagliptin or sitagliptin/metformin if pancreatitis is suspected.
* Understand that if pancreatitis is suspected in a patient, supportive medical care should be instituted. The patient should be monitored closely with appropriate laboratory studies such as serum and urine amylase, amylase/creatinine clearance ratio, electrolytes, serum calcium, glucose, and lipase.
* Inform patients of the signs and symptoms of acute pancreatitis so they are aware of and able to notify their healthcare professional if they experience any unusual signs or symptoms.

This information reflects FDA's current analysis of data available to FDA concerning this drug. FDA intends to update this sheet when additional information or analyses become available.

Read the complete MedWatch 2009 Safety summary including a link to the Information for Healthcare Professionals sheet, at:
http://www.fda.gov/Safety/MedWatch/SafetyInformation/SafetyAlertsforHumanMedicalProducts/ucm183800.htm
Source: Diabetes In Control
Costa Rica Travel Corp. will donate a portion of the proceeds to and is a sponsor of Defeat Diabetes Foundation.
Send your unopened, unexpired test strips to

:


Defeat Diabetes Foundation
150 153rd Ave, Suite 300
Madeira Beach, FL 33708
DDF advertisement
Analyze nutrition content by portion
DDF advertisement