This site complies with the HONcode standard for trustworthy health information:
verify here.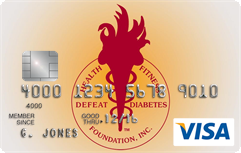 Rewarding for
you and us
Defeat Diabetes Foundation
Defeat Diabetes
Foundation
150 153rd Ave,
Suite 300
Madeira Beach, FL 33708
Genetic Link Found For Insulin Resistance
Posted: Monday, January 12, 2004
Insulin resistance is a syndrome in which the body does not respond as well as it should to insulin, and it's linked to the development of heart disease, diabetes, high blood pressure, obesity and polycystic ovary syndrome.
Researchers at Cedars-Sinai Medical Center in Los Angeles have found lipoprotein lipase (LPL), a gene that controls the delivery of fatty acids to muscles and tissues, is linked to insulin resistance in Mexican-Americans. undefined undefined
The findings, reported in the January issue of Diabetes, may let scientists design therapies that target LPL to prevent insulin resistance, a condition that affects one of four adult Americans.
"This is the first study to definitively show that LPL is a gene for common insulin resistance," says Dr. Jerome I. Rotter, director of the Common Disease Genetics Program at Cedars-Sinai.
Future studies will focus on exactly how the LPL gene influences insulin resistance.
Source: HealthDayNews.
Costa Rica Travel Corp. will donate a portion of the proceeds to and is a sponsor of Defeat Diabetes Foundation.
Send your unopened, unexpired test strips to

:


Defeat Diabetes Foundation
150 153rd Ave, Suite 300
Madeira Beach, FL 33708
DDF advertisement
Analyze nutrition content by portion
DDF advertisement