This site complies with the HONcode standard for trustworthy health information:
verify here.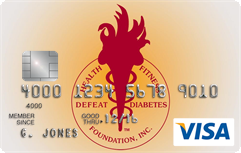 Rewarding for
you and us
Defeat Diabetes Foundation
Defeat Diabetes
Foundation
150 153rd Ave,
Suite 300
Madeira Beach, FL 33708
Is Cinnamon Effective in Lowering Blood Sugars?
Posted: Friday, August 31, 2007
A review of research into the healing effects of the popular spice shows mixed health results for glucose and cholesterol.

For most of us, cinnamon is associated with baked goods or hot apple cider. Few realize this spice, from a small evergreen tree native to Sri Lanka and Southern India, dates back to biblical times. Fewer still are aware that both common and cassia cinnamon have been observed to have pharmacological and clinical effects.

Based on pre-clinical and clinical data, common and cassia cinnamon are well known for their medicinal properties in the treatment of type 2 diabetes. In animal studies, both common and cassia cinnamon have been shown to reduce blood glucose following a glucose tolerance test, with cassia was found to be superior to common cinnamon. It has also been proposed that the antioxidant properties of common and cassia cinnamon may influence diabetic complications. In humans, three randomized controlled trials have been conducted on cassia and its effects on fasting glucose, glycosylated hemoglobin (HA1c) and lipid profile markers.

To further understand the activity of the spice, a team of naturopathic physicians and scientists decided to systematically review the scientific literature for evidence of safety, efficacy and pharmacological activity of common and cassia cinnamon. The study is entitled "From Type 2 Diabetes to Antioxidant Activity, The Safety And Efficacy Of Common (Cinnamomum Verum, C. Zeylanicum) And Cassia (Cinnamomum Aromaticum) Cinnamon Bark.

The researcher team identified all existing relevant pre-clinical and clinical medical literature that provided information regarding the safety, efficacy and pharmacology of common and cassia cinnamon. The databases they reviewed included MedLine and ten other journals.

This was in addition to individual searchers of the relevant review papers and reference lists of original research publications that were conducted by the research team. To evaluate toxicology, adverse effects and pharmacology, animal and in vitro studies were also included in the search.

The highlights of the findings included the following:

* eight studies involving humans involving the therapeutic efficacy of common and cassia cinnamon were found. One pharmacological study on antioxidant activity and seven clinical studies on various medical conditions were reported in the scientific literature, including three studies involving type 2 diabetes, and one each addressing Helicobacter pylori infection, activation of the olfactory cortex of the brain, oral candidiasis (fungal infection) in HIV, and chronic salmonellosis (bacterial infection found in individuals with compromised immune systems).

* common and cassia cinnamon had been investigated in animal studies for their anti-diabetic properties. Cassia cinnamon, however, had been the subject of three clinical trials while common cinnamon remained unstudied in humans.
* based on strong scientific evidence from two of three randomized clinical trials reviewed, cassia cinnamon demonstrated a therapeutic effect in reducing fasting blood glucose by 10.3 percent; the third clinical trial did not observe this effect. Cassia cinnamon, however, did not have an effect at lowering glycosylated hemoglobin.

* one randomized clinical trial reported that cassia cinnamon lowered total cholesterol, LDL cholesterol and triglycerides; the other two trials, however, did not observe this effect. There was scientific evidence that at least one species of cinnamon was not effective at eradicating H. pylori infection. Common cinnamon showed weak to very weak evidence of efficacy in treating oral candidiasis in HIV patients and chronic salmonellosis.

Conclusions: According to Dr. Dugoua, the lead researcher, "The studies we reviewed offered mixed results with therapeutic efficacy being demonstrated in some research efforts and not in others. This literature review has given us a clear road map for further research regarding the healing effects of cinnamon, a spice that continues to have a reputation for providing flavor and medicinal treatments."

Source: Diabetes In Control
Costa Rica Travel Corp. will donate a portion of the proceeds to and is a sponsor of Defeat Diabetes Foundation.
Send your unopened, unexpired test strips to

:


Defeat Diabetes Foundation
150 153rd Ave, Suite 300
Madeira Beach, FL 33708
DDF advertisement
Analyze nutrition content by portion
DDF advertisement