This site complies with the HONcode standard for trustworthy health information:
verify here.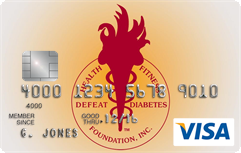 Rewarding for
you and us
Defeat Diabetes Foundation
Defeat Diabetes
Foundation
150 153rd Ave,
Suite 300
Madeira Beach, FL 33708
Blood Glucose Testing Guidelines
Posted: Thursday, March 04, 2004
It is mailing the guide to more than 94,000 family doctors. That's important, because nearly 80 percent of the people with diabetes rely on primary care doctors to help them manage their disease.

. Common frequencies are:

| | |
| --- | --- |
| | If you have type 1 diabetes and are taking insulin: test 3 or 4 times a day |
| | If you have type 2 diabetes and are taking insulin and diabetes pills: test 3 or 4 times a day |
| | If you are taking diabetes pills only and have not achieved your target A1C: test 2 to 4 times a day |
| | If you are taking diabetes pills only or you are controlling your diabetes well with diet and exercise only: ask your doctor how often you should test |

The AAFP doesn't tell you when to test. It leaves that up to your doctor. It does provide target goal ranges based on recommendations from a panel of medical experts. Your fasting (before breakfast) range should be 80 to 120 mg/dl. After breakfast, lunch, or dinner is should be less than 180 mg/dl. Before lunch or dinner it should be 80 to 120 mg/dl. Shoot for 100 to 140 mg/dl before bed, and 70 to 110 mg/dl at 3 A.M.

Many people don't test much or at all because they don't know to do with the test results. Here the AAFP provides a big help.

What does SMBG at the recommended times tell me?

| | |
| --- | --- |
| Time of Test | Can Be Used to … |
| Fasting blood sugar (FBG) nighttime (3-4 A.M.) | Adjust medication or long-acting insulin |
| Before a meal | Modify meal or medication |
| 1-2 hours after a meal | Learn how food affects blood glucose values (often the highest blood glucose levels of the day, depending on the size of the meal and the amount of medicine you take) |
| At bedtime | Adjust diet or medication (last chance for the next 8 hours) |

Source: Blood Tests to Help You Manage Your Diabetes

The AAFP lists other reasons to check your blood glucose:

| | |
| --- | --- |
| | If you have symptoms of low blood glucose (hypoglycemia),which include dizziness, shaking, sweating, chills and confusion |
| | If you have symptoms of high blood glucose (hyperglycemia),which include sleepiness, blurred vision, frequent urination, and excessive thirst |
| | To learn how meals, physical activity, and medicine affect your blood glucose level |
| | To document how well your blood glucose is controlled if you have a job in which poor control could cause safety problems |
| | To help you decide if it is safe to drive or perform other tasks that require concentration, if you are taking insulin or have had hypoglycemia in the past |

Finally, the AAFP lists six reasons why you might want to check your blood glucose more frequently than the schedule above:

| | |
| --- | --- |
| | If your diabetes medicine changes |
| | If you begin taking other kinds of medicines |
| | If you change your diet |
| | If your exercise routine or activity level changes |
| | If your level of stress increases |
| | If you are sick. When you are sick, even without eating, your blood glucose levels may run high |
Source: mendosa.com:
Costa Rica Travel Corp. will donate a portion of the proceeds to and is a sponsor of Defeat Diabetes Foundation.
Send your unopened, unexpired test strips to

:


Defeat Diabetes Foundation
150 153rd Ave, Suite 300
Madeira Beach, FL 33708
DDF advertisement
Analyze nutrition content by portion
DDF advertisement