This site complies with the HONcode standard for trustworthy health information:
verify here.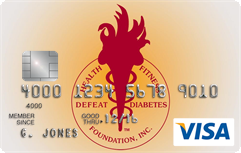 Rewarding for
you and us
Defeat Diabetes Foundation
Defeat Diabetes
Foundation
150 153rd Ave,
Suite 300
Madeira Beach, FL 33708
Voiding Difficulty Common in Diabetic Women
Posted: Friday, April 16, 2004
That, from the results of a prospective study of 338 women seen at an outpatient clinic between July 2001 and June 2003.

In a study published in the April issue of Diabetes Care, Dr. Hong-Jeng Yu and colleagues from National Taiwan University, Taipei, examined the prevalence of voiding difficulty in 176 female diabetics and 162 age-matched, non-diabetic controls.

All of the patients completed questionnaires regarding symptoms. The researchers used a rotating disc flow meter to perform uroflow analysis. In addition, postvoid residual urine was measured by urethral catheterization immediately after voiding in patients and by abdominal ultrasound in controls. The team defined voiding difficulty as a maximal flow rate (Qmax) of less than 12 mL/s or a PVR of at least 100 mL on two or more determinations.

The investigators found that 22.2% and 5.6% of diabetic patients and controls, respectively, experienced voiding difficulty (odds ratio 4.8). "In the diabetic group, patients with voiding difficulty reported a higher prevalence of weak urinary stream, intermittence, and hesitancy than those without voiding difficulty," Dr. Yu and colleagues write.
After controlling for age, duration of diabetes of at least 20 years and at least two episodes of urinary tract infection in the previous year were independent predictors of voiding difficulty.

"Asking questions about urinary symptoms, paying attention to significantly associated clinical factors, and measuring postvoid residual urine regularly in these patients may help to identify those at risk for voiding difficulty," Dr. Yu and colleagues conclude.
Source: Diabetes In Control
Costa Rica Travel Corp. will donate a portion of the proceeds to and is a sponsor of Defeat Diabetes Foundation.
Send your unopened, unexpired test strips to

:


Defeat Diabetes Foundation
150 153rd Ave, Suite 300
Madeira Beach, FL 33708
DDF advertisement
Analyze nutrition content by portion
DDF advertisement