This site complies with the HONcode standard for trustworthy health information:
verify here.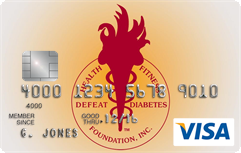 Rewarding for
you and us
Defeat Diabetes Foundation
Defeat Diabetes
Foundation
150 153rd Ave,
Suite 300
Madeira Beach, FL 33708
Scientific Peer Review of Research Applications for the Department of Defense - Andrew P. Mandell
Posted: Thursday, August 06, 2009
Diabetes advocate, Andrew P. Mandell, MR. DIABETES® and Executive Director of Defeat Diabetes Foundation, Inc., recently participated in the evaluation of research proposals submitted to the Peer Reviewed Medical Research Program (PRMRP) sponsored by the Department of Defense.

As a consumer reviewer, he was a full voting member of the scientific peer review panel, along with prominent scientists and clinicians. The Fiscal Year 2009 (FY09) PRMRP received a $50 million congressional appropriation to fund research across 19 topic areas including, diabetes and autoimmune diseases.

Consumer reviewers are asked to represent the collective view of their community including survivors and patients, family members, and persons at risk for the disease. Specifically, they are asked to score and comment on the potential impact of the proposed study on issues such as disease prevention, screening, diagnosis, treatment, and quality of life after treatment. Mr. Mandell was one of 65 consumer advocates who participated in the scientific peer review of applications submitted to the FY09 PRMRP and participated in the review of each research application on the panel.

Commenting on his role as a consumer reviewer, Mr. Mandell said that "it was a privilege to be selected to participate in this process. My role was to review the grant applications as to their impact on the lives of diabetics, their families and the communities in which they live. The scientific reviewers evaluated the technical aspects. By addressing both areas, the science and then, the ultimate application of the studies on the diabetic community, we were able to determine the full value of each proposal. It was an interesting, well dissected and thoroughly evaluated process. "

Consumer advocates and scientists have worked together in this unique partnership to evaluate the scientific merit of research proposals submitted to the various programs managed through the Congressionally Directed Medical Research Programs (CDMRP) since 1995. Captain E. Melissa Kaime, M.D., Director of the CDMRP, expressed her appreciation for the consumer advocates' perspective in the scientific peer review sessions. "The Consumer Reviewers on each panel helped the scientists understand the patient's perspective and provided valuable insight into the potential impact of the proposed project. Likewise, these important members of the peer review panels have been enriched by learning more about the scientific process through discussing proposals with the other peer review panel members and seeing the future possibilities of successful research outcomes."

The FY09 PRMRP challenged the scientific and clinical communities to address one of the FY09 congressionally-directed topic areas with original ideas that foster new directions in basic science and translational research; novel product development leading to improved therapeutic or diagnostic tools, or improvements in clinical policies/guidelines; or clinical trials that address an immediate clinical need. This program sought applications in laboratory, clinical, behavioral, and epidemiologic research as well as public health and policy; environmental sciences; nursing; occupational health; alternative therapies; ethics; economics; and strategic research, such as studies designed to shape the development of or to validate clinical policy or guidance.

More information about the Department of Defense Peer Reviewed Medical Research Program is available at the Website: http://cdmrp.army.mil.

Andrew P. Mandell is Executive Director of Defeat Diabetes Foundation, Inc.(DDF), a nationally registered 501(c)(3) non-profit charity. DDF is a reliable resource for diabetes information, nutrition, physical fitness and related health issues. www.DefeatDiabetes.org
_______
Media Contact:
Gail Whitehead, Public Affairs, 301-619-7783
gail.whitehead@amedd.army.mil

Source: Department of Defense
Costa Rica Travel Corp. will donate a portion of the proceeds to and is a sponsor of Defeat Diabetes Foundation.
Send your unopened, unexpired test strips to

:


Defeat Diabetes Foundation
150 153rd Ave, Suite 300
Madeira Beach, FL 33708
DDF advertisement
Analyze nutrition content by portion
DDF advertisement