This site complies with the HONcode standard for trustworthy health information:
verify here.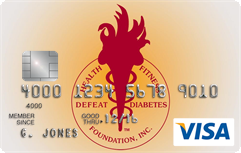 Rewarding for
you and us
Defeat Diabetes Foundation
Defeat Diabetes
Foundation
150 153rd Ave,
Suite 300
Madeira Beach, FL 33708
Weight Loss with Xenical Reduces Threat of Developing Type 2 Diabetes
Posted: Friday, January 09, 2004
This is the first time ever a weight loss medication has achieved this result. XENDOS is the largest and longest study to date of a weight loss medication, treating 3304 patients for 4 years with Xenical plus lifestyle changes, or lifestyle changes alone. It is also the first study to assess whether treatment with a weight loss medication, Xenical, can reduce the risk of developing type 2 diabetes.
The study showed that losing weight with Xenical reduced the risk of developing diabetes by 37% compared with lifestyle changes alone and by 52% in patients with impaired glucose tolerance (IGT or pre-diabetes). Compared to lifestyle changes alone, Xenical treatment produced significantly greater long-term weight loss and improvements in cardiovascular risk factors (including blood pressure and lipids). The study also confirmed that Xenical has a long-term safety profile that is unmatched in the field of weight loss.

Professor Lars Sjöström the XENDOS principal investigator said, "The XENDOS results represent a significant step forward in diabetes prevention, confirming that adding Xenical to lifestyle changes is a more effective strategy than lifestyle changes alone in delaying or preventing this deadly disease. This study provides hope for millions of overweight and obese people worldwide who are at risk of developing diabetes."

Health experts have warned of a global epidemic of diabetes caused by a rise in overweight and obesity. There are currently 120-140 million people worldwide with type 2 diabetes, and if trends continue, this number is predicted to double in the next 25 years.2 More than 90% of all people with type 2 diabetes are overweight or obese.3

Study results showed:

· During 4 years of treatment, Xenical plus lifestyle changes decreased the risk of developing diabetes by 37% and reduced the progression to type 2 diabetes by 52% in patients with impaired glucose tolerance at baseline over lifestyle changes alone.
· Weight loss, both in the short and long-term, was significantly greater with Xenical (11.4kg vs. 7.5kg at one year and 6.9 vs. 4.1 kg at 4 years). Almost twice as many Xenical treated patients lost more than 10% body weight at the end of four years (26% vs. 16%). In addition, after 4 years over 52% of patients taking Xenical lost more than 5% body weight versus 37% in patients treated with lifestyle changes alone.
· Xenical plus lifestyle changes resulted in early and significant improvements in cardiovascular risk factors that were sustained throughout the study, including blood pressure, waist circumference, and lipids (cholesterol).
Source: Diabetes In Control.com
Costa Rica Travel Corp. will donate a portion of the proceeds to and is a sponsor of Defeat Diabetes Foundation.
Send your unopened, unexpired test strips to

:


Defeat Diabetes Foundation
150 153rd Ave, Suite 300
Madeira Beach, FL 33708
DDF advertisement
Analyze nutrition content by portion
DDF advertisement