This site complies with the HONcode standard for trustworthy health information:
verify here.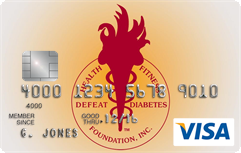 Rewarding for
you and us
Defeat Diabetes Foundation
Defeat Diabetes
Foundation
150 153rd Ave,
Suite 300
Madeira Beach, FL 33708
Diabetes Susceptibility Gene Discovered
Posted: Saturday, April 10, 2004
The genetic studies have nailed down HNF4a as a diabetes susceptibility gene.

Several lines of research are coming together and point to a common culprit. Many cases of type 2, or adult onset, diabetes can now be traced, at least in part, to common variations near the same gene. This gene, known as HNF4a, serves as a master switch that controls many genes that are active in both the pancreas and liver.

"The genetic studies have nailed down HNF4a as a diabetes susceptibility gene," says Duncan Odom of the Whitehead Institute for Biomedical Research in Cambridge, Massachusetts, lead author of one of three recent studies. "Our study suggests a mechanism for why variations in this gene might cause diabetes."

Two research teams used a traditional approach to look for genetic variations among families affected by the disease. Although the teams studied different ethnic groups, they found common variations near the same gene that are more prevalent in people with diabetes.

Just why changes in the HNF4a gene predispose individuals to diabetes is unknown, but researchers studying the function of the normal gene now have some clues. It now appears that this gene codes for a protein that in turn regulates the activity of other important genes in the cell.

This suggests that the protein plays a key role in both the liver and the pancreas. With so many genes under its control, it is possible that variations in the protein could alter the activity of many genes and gene networks and cause disease.

Although variations in HNF4a most severely affects the pancreas, which produces only one form of the protein, Kulkarni says there may be more subtle effects in the liver. The liver plays a big role in fat and carbohydrate metabolism and it's the accumulation of fat in the body that is thought to trigger the resistance to insulin that occurs in obese and sedentary individuals.

"In the past we have only looked at individual genes and proteins," says Kulkarni. "Now we have to look at the whole picture."
Source: Diabetes In Control.com
Costa Rica Travel Corp. will donate a portion of the proceeds to and is a sponsor of Defeat Diabetes Foundation.
Send your unopened, unexpired test strips to

:


Defeat Diabetes Foundation
150 153rd Ave, Suite 300
Madeira Beach, FL 33708
DDF advertisement
Analyze nutrition content by portion
DDF advertisement