This site complies with the HONcode standard for trustworthy health information:
verify here.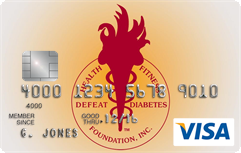 Rewarding for
you and us
Defeat Diabetes Foundation
Defeat Diabetes
Foundation
150 153rd Ave,
Suite 300
Madeira Beach, FL 33708
Islet Transplantation Faces Serious Challenges
Posted: Wednesday, October 13, 2004
Islet transplantation represents a most impressive recent advance in the search for a type 1 diabetes mellitus cure. While several hundred patients have achieved at least temporary insulin independence after receiving the islet "mini-organs" (containing insulin-producing ß cells), very few patients remain insulin independent beyond 4 years after transplantation.

Worldwide, more than 750 individuals with type 1 diabetes mellitus have received allogeneic islet transplants since 1974, in an effort to cure their chronic condition. Though this is still a small number, much has been learned, especially since the promising results of the Edmonton group were published in 2000

The initial enthusiasm over the observation that islet transplantation can restore insulin-independent euglycemia to patients with long-standing T1DM has been dampened by complications associated with the procedure itself and the immunosuppression necessary to prevent rejection of the transplanted islets, as well as by the gradual loss of islet function and other problems arising from the placement of allogeneic islets in the liver

Source: Diabetes In Control.com
Costa Rica Travel Corp. will donate a portion of the proceeds to and is a sponsor of Defeat Diabetes Foundation.
Send your unopened, unexpired test strips to

:


Defeat Diabetes Foundation
150 153rd Ave, Suite 300
Madeira Beach, FL 33708
DDF advertisement
Analyze nutrition content by portion
DDF advertisement