This site complies with the HONcode standard for trustworthy health information:
verify here.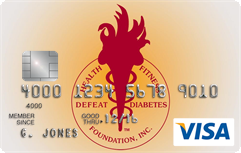 Rewarding for
you and us
Defeat Diabetes Foundation
Defeat Diabetes
Foundation
150 153rd Ave,
Suite 300
Madeira Beach, FL 33708
Heading Off Diabetes' Disability
Posted: Tuesday, July 10, 2012
A study indicates that overweight people with diabetes can improve their ability simply to get around if they can control their weight and be more physically active. Researcher Jack Rejeski of Wake Forest University in North Carolina saw that in data on more than 5,000 people over four years. He compared people in an intensive weight loss and exercise program with people who did not take part.
"If somebody can lose 7 percent of their body weight, they can experience substantial reductions in disability over a period of a year.''
Rejeski says people can retain the benefits if they remain active and control their weight.
The study in the New England Journal of Medicine was supported by the National Institutes of Health.
Source: HHS HealthBeat
Costa Rica Travel Corp. will donate a portion of the proceeds to and is a sponsor of Defeat Diabetes Foundation.
Send your unopened, unexpired test strips to

:


Defeat Diabetes Foundation
150 153rd Ave, Suite 300
Madeira Beach, FL 33708
DDF advertisement
Analyze nutrition content by portion
DDF advertisement