This site complies with the HONcode standard for trustworthy health information:
verify here.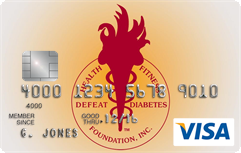 Rewarding for
you and us
Defeat Diabetes Foundation
Defeat Diabetes
Foundation
150 153rd Ave,
Suite 300
Madeira Beach, FL 33708
Self-Monitoring Blood Glucose Associated With Improved Glucose Control
Posted: Monday, November 08, 2004
Self-monitoring of blood glucose (SMBG), when done as part of a multi-faceted diabetes-management program, is associated with significantly better glycemic control in patients with type 2 diabetes mellitus, according to results reported here at the American Academy of Family Physicians.

Nemencio A. Nicodemus Jr. MD, endocrinologist, University of the Philippines College of Medicine, Manila, the Philippines, presented the results of a meta-analysis of 8 randomized controlled trials undertaken from 1966 through 2004, enrolling a total of 1307 patients. The studies all included treatment arms with and without SMBG. The studies reported hemoglobin A1c (HbA1c) levels at baseline.

Treatments that included SMBG as part of a multi-component treatment strategy such as diet and exercise interventions and oral antidiabetic agents (sulfonylurea, metformin and glitazone) were associated with a doubling of the mean reduction in HbA1c compared to treatment strategies that did not use SMBG, said Dr. Nicodemus in an interview. The mean HbA1c reduction in the treatments that included SMBG was 0.45%.

Dr. Nicodemus noted that "by itself, SMBG does not improve glycemic control. This is an effective strategy when used as part of a comprehensive management program. In our experience, SMBG is most effective when used to guide therapy."

Moreover, Dr. Nicodemus said that the efficacy of SMBG varies according to the self-monitoring strategy used. In the 8 studies, SMBG was most effective when done 8 times a week. Interestingly, the increased benefit associated with SMBG was much less when monitoring was conducted 6 days a week. There was no added HbA1c reduction when patients monitored glucose 9 times a week, Dr. Nicodemus ad
Source: Diabetes In Control.com
Costa Rica Travel Corp. will donate a portion of the proceeds to and is a sponsor of Defeat Diabetes Foundation.
Send your unopened, unexpired test strips to

:


Defeat Diabetes Foundation
150 153rd Ave, Suite 300
Madeira Beach, FL 33708
DDF advertisement
Analyze nutrition content by portion
DDF advertisement