This site complies with the HONcode standard for trustworthy health information:
verify here.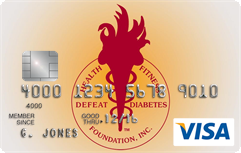 Rewarding for
you and us
Defeat Diabetes Foundation
Defeat Diabetes
Foundation
150 153rd Ave,
Suite 300
Madeira Beach, FL 33708
Ginseng Does Not Improve Blood Sugars
Posted: Saturday, April 23, 2011
Swallowing ginseng root extract has no effect on blood sugar regulation among people with diabetes or prediabetic symptoms, a new study concludes.
Despite prior evidence that the herb might help treat problems processing blood sugar, the researchers were unable to even detect ginseng compounds in the participants' bloodstream after they took it. They also saw no differences in the subjects' blood sugar.
Participants were overweight or obese and had either recently received a diagnosis of Type 2 diabetes or had developed impaired glucose tolerance. Before and after the 4-week treatment with 3 grams daily for 2 weeks then 8 grams daily for another 2 weeks, in 15 patients, the researchers gathered information on how well the participants regulated their blood sugar and how sensitive they were to insulin. None of the measurements were different after taking ginseng.
Source: Diabetes In Control, Diabetes Care, online March 16, 2011.
Costa Rica Travel Corp. will donate a portion of the proceeds to and is a sponsor of Defeat Diabetes Foundation.
Send your unopened, unexpired test strips to

:


Defeat Diabetes Foundation
150 153rd Ave, Suite 300
Madeira Beach, FL 33708
DDF advertisement
Analyze nutrition content by portion
DDF advertisement