This site complies with the HONcode standard for trustworthy health information:
verify here.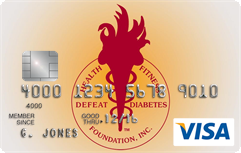 Rewarding for
you and us
Defeat Diabetes Foundation
Defeat Diabetes
Foundation
150 153rd Ave,
Suite 300
Madeira Beach, FL 33708
Health Care Coverage Protected for Millions of Americans with Diabetes
Posted: Tuesday, May 30, 2006
The bill was defeated which could have resulted in the loss of critical health care coverage guarantees for over 85 million Americans.
L.Hunter Limbaugh, Chair of the National Advocacy Committee of the American Diabetes Association, issued the following statement in response to the defeat of "The Health Insurance Marketplace Modernization Act" (S.1955),"Today, millions of Americans with diabetes dodged a bullet. Because of the vote in the U.S. Senate, state health coverage for diabetes has been protected. We are proud of the dedication and passion of tens of thousands of diabetes advocates who, for several months, have contacted their elected officials to express their strong opposition to this legislation. We thank all Senators who took the time to hear those concerns.
"This bill was fundamentally flawed, as it would have jeopardized the health care coverage that millions of Americans with diabetes rely upon daily to manage their disease and prevent its serious and costly complications. S.1955 would have enabled health insurers to bypass existing state health protections, including coverage in 46 states and the District of Columbia, for life-saving diabetes supplies, medication, education, and treatment. Moving forward, ADA is eager to work with legislators from both parties to expand affordable, adequate and accessible health insurance to small businesses and other Americans who are uninsured and underinsured."

Source: Diabetes In Control
Costa Rica Travel Corp. will donate a portion of the proceeds to and is a sponsor of Defeat Diabetes Foundation.
Send your unopened, unexpired test strips to

:


Defeat Diabetes Foundation
150 153rd Ave, Suite 300
Madeira Beach, FL 33708
DDF advertisement
Analyze nutrition content by portion
DDF advertisement