This site complies with the HONcode standard for trustworthy health information:
verify here.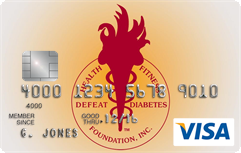 Rewarding for
you and us
Defeat Diabetes Foundation
Defeat Diabetes
Foundation
150 153rd Ave,
Suite 300
Madeira Beach, FL 33708
Program Aims For Self-Diagnosis Test For Diabetes – Diabetes Detection Initiative
Posted: Monday, April 05, 2004
Federal and local health officials convened last week to launch a new program -- a self-diagnosis diabetes test that could become a model for the nation.

"The real issue is: We have to become healthier," said U.S. Surgeon General Richard Carmona, in town to promote the initiative. "This program will help us address this."
Carmona appeared with Alameda County health officials at La Clinica de la Raza -- a community clinic in the Fruitvale District in Oakland that is heading the initiative. La Clinica diagnoses about one new case of diabetes each day.

Carmona said the Diabetes Detection Initiative is primarily aimed at African Americans and Latinos -- both groups are at high risk for diabetes and obesity that often go undiagnosed.

Overweight children are increasingly developing the disease. In Alameda County, 700 children have been diagnosed with type 2 diabetes. Across California, regions with high numbers of diabetics also have high numbers of fatalities from the disease. About 300,000 people die each year from diabetes.

"What we're facing is an epidemic in childhood neglect," Alameda County Health Officer Dr. Tony Iton said. Cuts to physical education in schools and after-school programs; the prevalence of fast food restaurants; unsafe neighborhood parks and evenings and weekends spent sitting in front of the television are all examples of how society is putting children at risk of developing type 2 diabetes, Iton said.

Officials said they hope the diabetes questionnaire will get people into treatment sooner and reverse some dangerous trends.

"The lessons we learn here in Oakland will help us develop a national diabetes project," said Calise Munoz, regional director for the U.S. Department of Health and Human Services.

The test consists of seven questions and will be available at churches, clinics and other community sites. Those scoring more than 10 points on the test should see a health provider for a finger-stick blood sugar test to confirm diagnosis. After diagnosis, the challenge will be getting patients into proper treatment amid fewer county, state and federal dollars for health care.

"It's like the change we saw with seatbelt safety once everyone started singing that tune," Garcia said. "We can do the same with diabetes if we all start singing that tune
Source: Diabetes In Control
Costa Rica Travel Corp. will donate a portion of the proceeds to and is a sponsor of Defeat Diabetes Foundation.
Send your unopened, unexpired test strips to

:


Defeat Diabetes Foundation
150 153rd Ave, Suite 300
Madeira Beach, FL 33708
DDF advertisement
Analyze nutrition content by portion
DDF advertisement