This site complies with the HONcode standard for trustworthy health information:
verify here.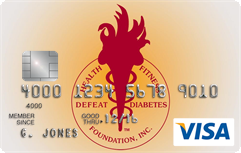 Rewarding for
you and us
Defeat Diabetes Foundation
Defeat Diabetes
Foundation
150 153rd Ave,
Suite 300
Madeira Beach, FL 33708
Step Counting Increases Exercise More Than Timed Walking
Posted: Thursday, April 21, 2005
"With the high prevalence of physical inactivity, an important responsibility of health and fitness professionals is to create activity programs that are feasible, motivational, and effective for individuals," write Cherilyn N. Hultquist, MD, from the University of Tennessee in Knoxville, and colleagues. "While research has shown that an increase in physical activity is associated with several benefits to overall health, debate about the optimal physical activity recommendation continues."

For baseline physical activity assessment, subjects wore a sealed pedometer for two weeks, and 58 sedentary women (mean age, 45.0 ± 6.0 years; </= 7,000 steps per day) were randomized to either the 10 K group or the 30-minute group for the four-week intervention. The former group was instructed to walk 10,000 steps per day, and the latter to take a brisk, 30-minute walk on most, preferably all, days of the week. All women wore a sealed pedometer for data collection, and women in the 10 K group also wore a second pedometer for viewing their daily steps.

Although both groups were similar (P > .05) in baseline steps, the 30-minute group walked 8,270 ± 354 steps per day during the intervention compared with 10,159 ± 292 steps per day in the 10 K group (P < .005). In the 30-minute group, average number of steps per day was 9,505 ± 326 on the days that a 30-minute walk occurred, and 5,597 ± 363 steps per day when no walk occurred (P < .05). The 10 K group averaged 11,775 ± 207 steps on days when they walked at least 10,000 steps and 7,780 ± 231 steps on days that they did not achieve this goal (P < .05).

All four of the study dropouts were from the 30-minute group. Three of these women stated they did not care for this recommendation and therefore were unwilling to continue.

"Women walk more when told to take 10,000 steps per day compared with those instructed to take a brisk 30-minute walk," the authors write. "On days when women took a 30-minute walk, their average step count was near 10,000."

Study limitations include lack of intensity verification; use of a homogeneous group of middle-aged, overweight, and previously sedentary women; lack of assessment of activity other than walking; lack of data on educational level and socioeconomic status; and limited study duration of four weeks.

"As we seek methods for increasing daily physical activity, pedometer-monitored goals should be considered a viable option," the authors conclude. "Important areas for future research include issues related to exercise intensity when using different approaches to increasing physical activity as well as the impact of different approaches on long-term adherence and related health outcomes."

Study Highlights

· Study participants were women with a body mass index (BMI) of 40 kg/m2 or lower and a blood pressure of 160/100 mm Hg or less. All subjects walked 7,000 steps per day or less. Women with cardiovascular, pulmonary, or metabolic disease were excluded from study participation.

· Patients were randomized to a group receiving advice to take a brisk 30-minute walk on most, preferably all, days of the week, or a group receiving advice to walk 10,000 steps per day. Both groups received pedometers to be worn during waking hours, which were interrogated at weekly intervals during the 4-week intervention. The pedometers were sealed in the cohort receiving advice regarding duration of walking but were left open to be read by the group receiving advice on the number of steps to take daily. Activity logs were also kept by subjects in both advice groups.

· The main study outcome was the number of steps walked. Secondary outcomes included any change in BMI, percent body fat, waist:hip circumference, and blood pressure.

· 62 subjects underwent randomization, and 4 subjects from the 30-minute group discontinued the trial during the intervention period. Results were not analyzed on an intent-to-treat model.

· The mean BMI of all subjects was 29.6 kg/m2, and the mean age was 45 years old. The baseline number of mean steps per day for the entire cohort was 5,760. Baseline characteristics between the 10,000 steps and 30-minute groups were similar.
· The mean number of daily steps was significantly higher in the 10,000 steps group throughout the study period, reaching a plateau at week 1 and remaining approximately the same for the next 3 weeks. The average number of daily steps for 4 weeks was 10,159 in the 10,000 steps group and 8,270 in the 30-minute group.

· The mean number of days reaching their activity goals was 4.4 and 4.2 in the 30-minute and 10,000 steps groups, respectively, a nonsignificant difference. On days when subjects met their target activity level, the mean number of steps was 11,775 and 9,505 in the 10,000 steps and 30-minute groups, respectively.

· Even on days when the goal activity level was not reached, the 10,000 steps group had a higher average number of steps than the 30-minute group (7,780 vs 5,597).

· Mean systolic and diastolic blood pressure decreased during the study period in both groups. BMI, percent body fat, and waist:hip circumference remained similar to baseline levels in both advice groups.

Conclusions:

Approximately one quarter of Americans perform no physical activity in their leisure time, but walking for 30 minutes or 10,000 steps can satisfy recommendations for daily exercise.

A recommendation to walk 10,000 steps daily, as opposed to 30 minutes on most days of the week, can increase the number of steps taken by patients on exercise and nonexercise days.

Approximately one quarter of the U.S. population do not participate in any type of physical activity in their leisure time, a disturbing statistic in light of the prevalence of obesity and obesity-related disease in the U.S. Walking may represent the best hope for reversing this trend of inactivity, as nearly 4 of 10 Americans walk for exercise. For most walkers, walking is their sole form of leisure physical activity.

The Centers for Disease Control (CDC) recommends at least 30 minutes of moderate-intensity physical activity on most, if not all, days of the week. Previous research has demonstrated that brisk walking can qualify as a moderate-intensity activity, and 30 minutes of such walking corresponded with about 10,000 steps.

Given the importance of the public health problem of inactivity and the difficulty in counseling patients regarding therapeutic lifestyle change, the authors of the current study compare recommendations focusing on walking 30 minutes per day vs walking 10,000 steps per day.


Source: Diabetes In Control.com:
Costa Rica Travel Corp. will donate a portion of the proceeds to and is a sponsor of Defeat Diabetes Foundation.
Send your unopened, unexpired test strips to

:


Defeat Diabetes Foundation
150 153rd Ave, Suite 300
Madeira Beach, FL 33708
DDF advertisement
Analyze nutrition content by portion
DDF advertisement