This site complies with the HONcode standard for trustworthy health information:
verify here.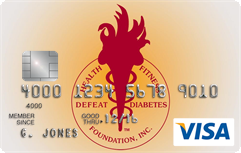 Rewarding for
you and us
Defeat Diabetes Foundation
Defeat Diabetes
Foundation
150 153rd Ave,
Suite 300
Madeira Beach, FL 33708
Waist Circumference, Not BMI, Explains Obesity-Related Health Risk
Posted: Wednesday, March 10, 2004
Although the addition of waist circumference (WC) to body mass index (BMI) predicts a greater variance in health risk than does BMI alone; whether the reverse is true is not known. Thus Queen's University, Kingston researchers evaluated whether BMI adds to the predictive power of WC in assessing obesity-related comorbidity. Subjects were 14,924 adult participants in the third National Health and Nutrition Examination Survey, grouped into categories of BMI and WC in accordance with the National Institutes of Health cutoffs. Odds ratios for hypertension, dyslipidemia, and the metabolic syndrome were compared for overweight and class I obese BMI categories and the normal-weight category before and after adjustment for WC. BMI and WC were also included in the same regression model as continuous variables for prediction of the metabolic disorders.
They found: "With few exceptions, overweight and obese subjects were more likely to have hypertension, dyslipidemia, and the metabolic syndrome than were normal-weight subjects. After adjustment for WC category (normal or high), the odds of comorbidity, although attenuated, remained higher in overweight and obese subjects than in normal-weight subjects. However, after adjustment for WC as a continuous variable, the likelihood of hypertension, dyslipidemia, and the metabolic syndrome was similar in all groups. When WC and BMI were used as continuous variables in the same regression model, WC alone was a significant predictor of comorbidity."
The researchers concluded: "WC, and not BMI, explains obesity-related health risk. Thus, for a given WC value, overweight and obese persons and normal-weight persons have comparable health risks. However, when WC is dichotomized as normal or high, BMI remains a significant predictor of health risk."
Source: Diabetes In Control.com
Costa Rica Travel Corp. will donate a portion of the proceeds to and is a sponsor of Defeat Diabetes Foundation.
Send your unopened, unexpired test strips to

:


Defeat Diabetes Foundation
150 153rd Ave, Suite 300
Madeira Beach, FL 33708
DDF advertisement
Analyze nutrition content by portion
DDF advertisement